McHenry Distillery, Australia's southern-most whisky distillery, rests on the side of Mount Arthur on the Tasman Peninsula.
Family heritage makes it the southernmost family run distillery in the world.  Its location takes advantage of the cool-moist-maritime environment, giving the maturing spirit the right conditions to make the most of its time in the wooden barrels. The property also has its own abundant pure spring water which becomes the heart of the developing spirit.
When you visit McHenry Distillery you soon discover its two secret ingredients: a pristine natural environment and the desire of a family to create world-class spirits.
A discerning palate, a natural  spring on the property combine to form the perfect base for great tasting spirits.
"I want to keep my specifications quite narrow and put tight controls on as many of the variables as possible to bring about a consistent product, batch-to-batch, vat-to-vat and year-to-year."
– William McHenry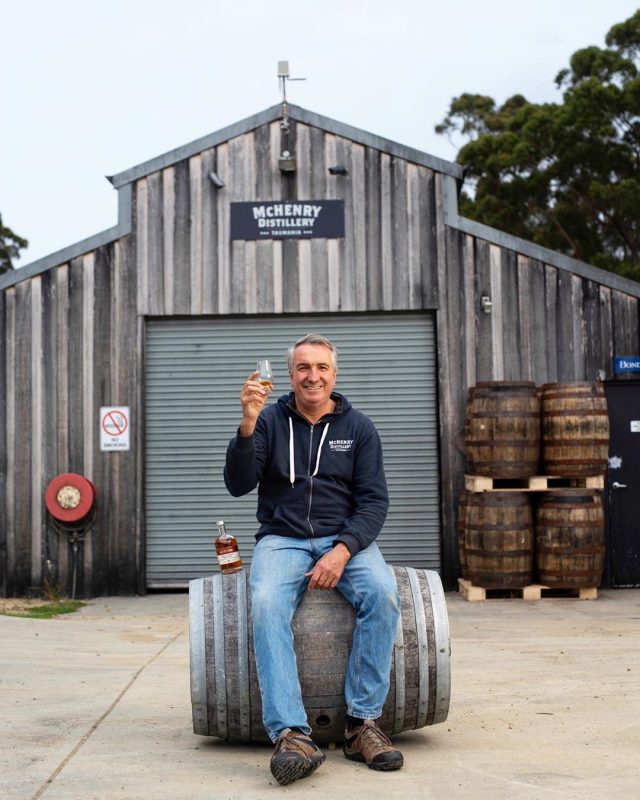 Whether it's locally-sourced botanicals that entice a gin's flavour, the precise crispness of the triple distilled vodka, or the crystal-clear spring that shape our elegant whisky, you'll find a style to suit every taste.
McHenry's latest release Alpha Crucis, a limited edition single malt.
"Treacle in colour, this is a beautiful whisky with intense fruit and spice. Sweet, woody aromas are followed by flavours of tropical fruits, toffee, vanilla custard, caramelised apple and dusty straw, with a chewy, vibrant and fruity full body. The stickiness from the wood finish unfolds with chocolate-coated almonds and burnt sugar."
Alpha Crucis is the first of 5 in their new southern cross series!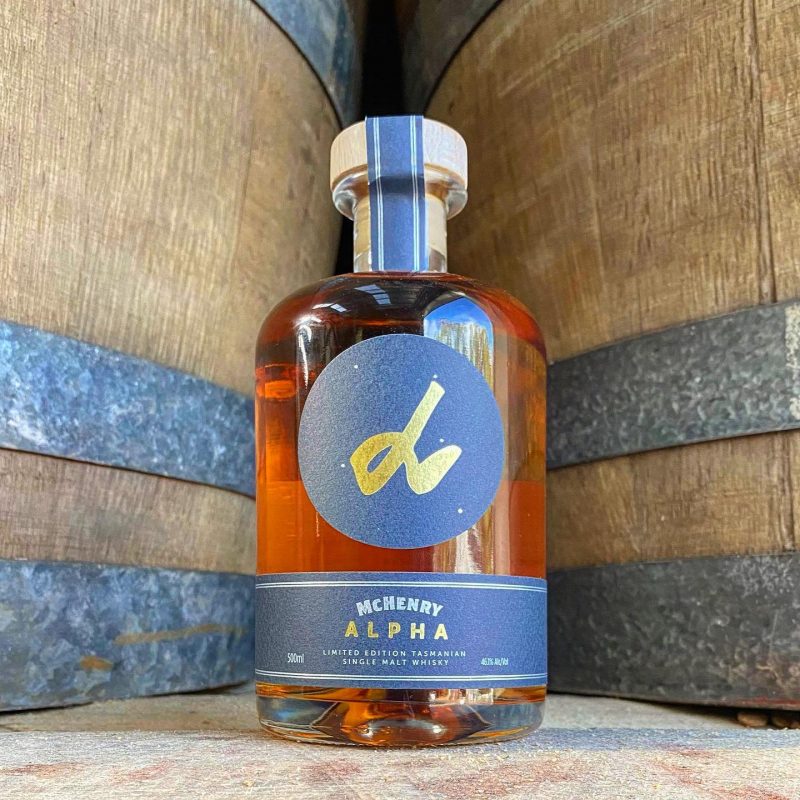 McHenry Distillery have won several awards, their latest being awarded Australia's Best Sloe Gin in the 2020 World Gin Awards! 
Workshops
Become a distiller for the day in an exclusive gin-making workshop.
Stay on-site in a Brewers Cabin
Modern scandi style accommodation on-site at Mchenry Distillery, you have the run of a modern cabin. McHenry Distillery also offers a tour and tasting run by their Master Distiller for guests.
229 Radnor Road,
Port Arthur Tasmania, 7182
Telephone: 03 6250 2533
Tours: 10:00am – 4:00pm
7 days a week.
Closed Christmas Day