Spring Bay Distillery
Spring Bay on Tasmania's pristine east coast is situated on latitude minus 42.5 degrees south. Spring Bay's cool temperate coastal environment produces some of Australia's finest seafood and cool climate wines.
The influence of Spring Bay's terroir comes through the water used in the distillery, which is less than 500 metres from the sea. Most afternoons, sea mist drifts up the valley and falls on the roof of the distillery, later collected when the rain falls. This sea salt imparts a unique profile to the water which is both soft and sweet.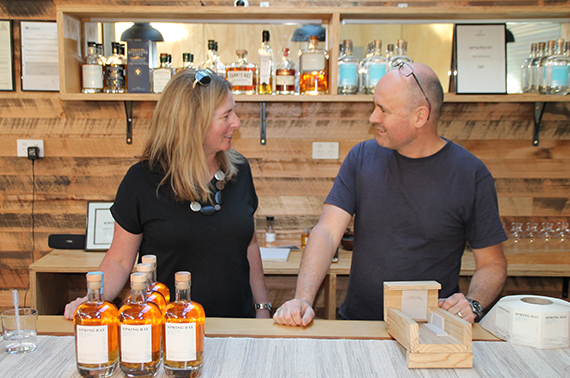 Whisky and Gin Distillery on Tasmania's East Coast
Established in 2015, Spring Bay Distillery is the realisation of a dream for owners Cam and Suzy Brett. Having shared a love of whisky for over 20 years, building a distillery was a natural culmination of many years of planning and dreaming.
Spring Bay Distillery's approach to making single malt whisky ensures every part of the process has the highest quality application that can be achieved. The use of premium Tasmanian barley, the quality of the wash, the distilling, the careful selection of casks and importantly using arguably the best water in the world – East Coast Tasmanian rainwater.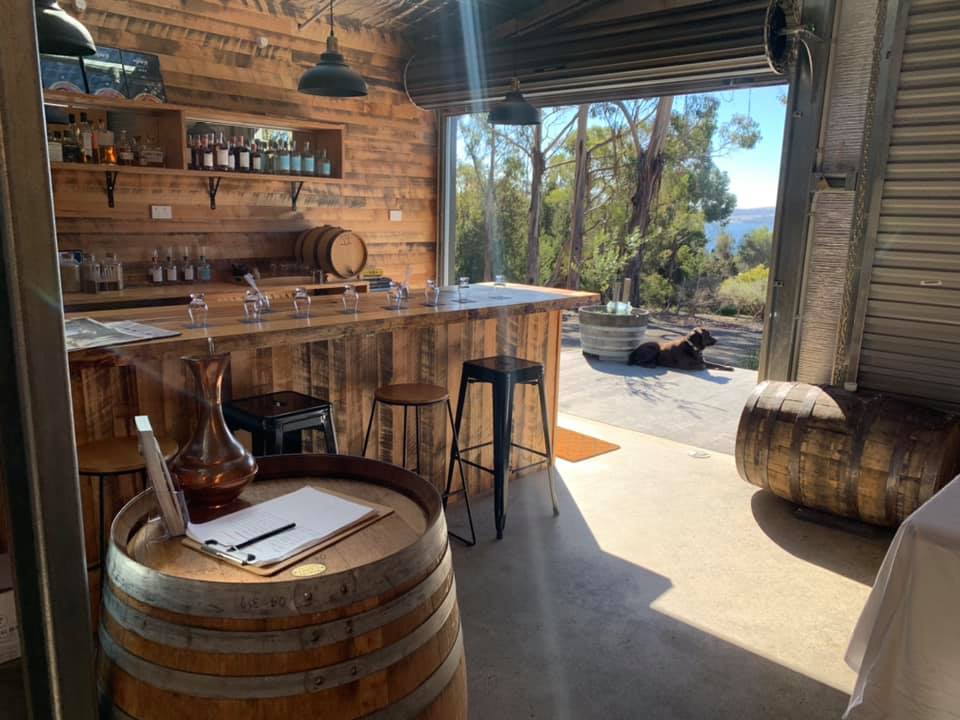 Spring Bay Distillery Tour and Tastings
Tour and tasting at Spring Bay Distillery, 6 Hoods Road, Spring Beach. Allow 90 minutes to see the still, hear how they make their coastal whisky and gin. Learn how their bond store matures whisky in its own special way and enjoy a taste of their products whilst looking over the bay that inspired their name.
For tours and tastings at Spring Bay Distillery – Spring Beach please call Suzy on 0418 270 054
The Cambridge facility, located at Unit 5/6, 205 Kennedy Drive is also available for tours by appointment.
Contact Dean Jackson on 0417 507 700 to make a booking.
6 Hoods Road, Spring Beach
For tours and tastings at Spring Bay Distillery – Spring Beach
Please call Suzy on
0418 270 054
The Cambridge facility,
Unit 5/6, 205 Kennedy Drive
Tours by appointment.
Please call Dean Jackson on
0417 507 700
to make a booking
General Enquires