Sullivans Cove Tasmanian Single Malt is a multi award winning, small batch, luxury whisky made from Tasmanian barley and pure Tasmanian water Hand-crafted to perfection in a copper pot still by a team of mad, convict descended whisky fiends.
Sullivans Cove Tasmanian Single Malt Whisky is double distilled using renowned Tasmanian barley with only the purest wilderness water from Tasmania's mountains and forests.
Sullivans Cove whisky is then matured in hand selected oak casks and allowed to settle and clear naturally. That is why their single malts retain full, creamy and lingering flavours that are winning fans the world over.
Each cask is bottled separately, yielding only around 450 bottles, making each bottle a rare item to own and enjoy.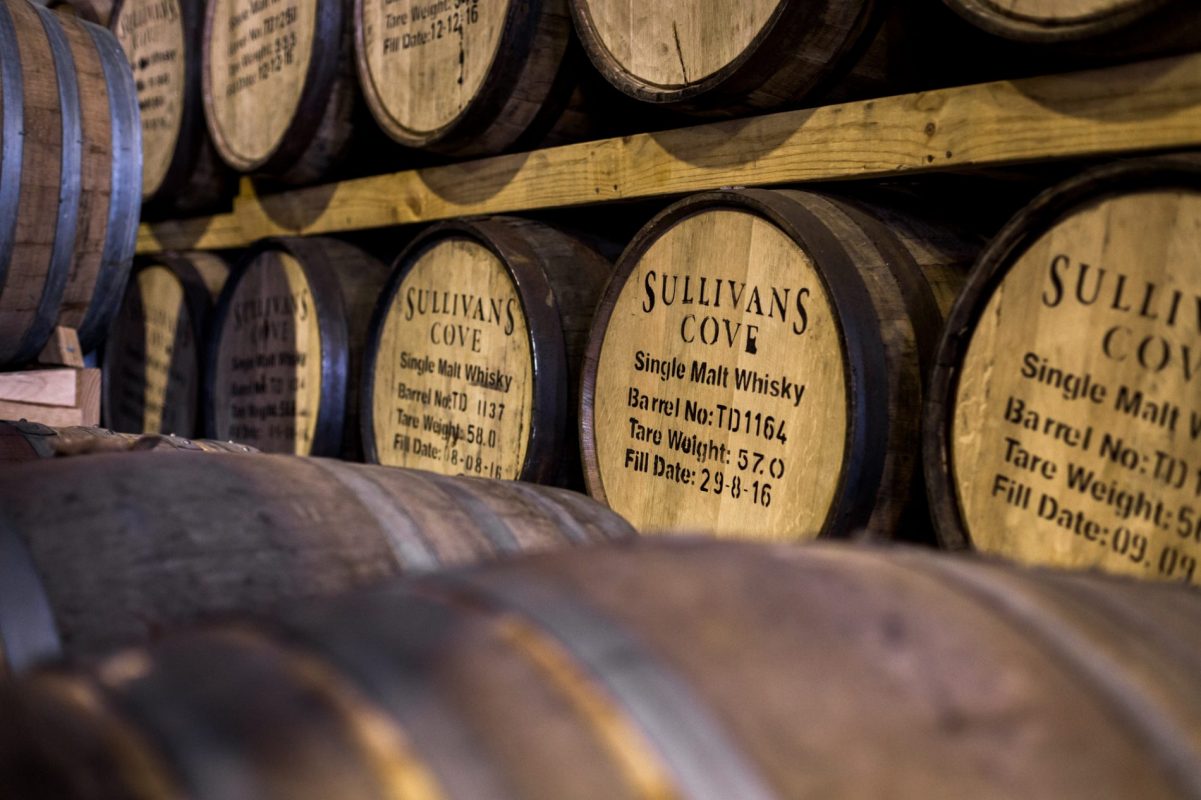 Sullivans Cove Established 1994
Sullivans Cove Distillery was established in 1994 at its original location at the old brickworks at Sullivans Cove, making it the second oldest whisky distillery in Tasmania. In the early days, the reputation of Sullivans Cove was poor to say the least, but in 1999 new ownership vastly improved the quality of the whisky being produced.
Sullivans Cove Moves to Cambridge 2004
In 2004, the distillery moved to its current location in Cambridge and their current head distiller Patrick Maguire took over distillation and cask selection. By 2007, Sullivans Cove started to gain international recognition with our American Oak winning Best Other Malt (whiskies outside of Scotland) at the World Whiskies Awards and Liquid Gold (95/100) in Jim Murray's Whisky Bible.
The World's Best Single Malt 2014 – Present
In 2014 when our French Oak cask HH0525 was named Best Single Malt Whisky in the World by the World Whiskies Awards, both the distillery, and the Tasmanian whisky industry as a whole, shot to international acclaim. They have been trying to keep up ever since. With a new generation of keen young distillers now bringing their passion for Tassie whisky to the table, Sullivans Cove continues as Australia's premier single malt whisky distillery.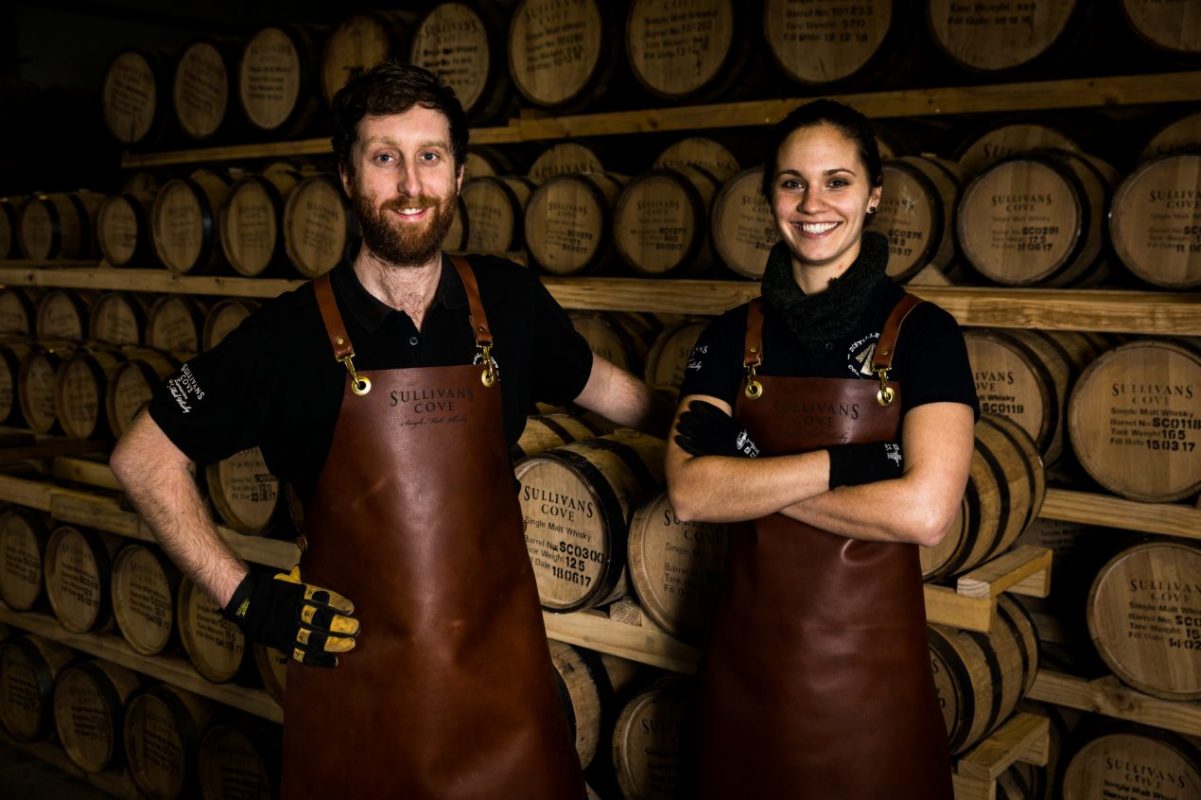 Awards
Sullivans Cove is Australia's most awarded whisky.
In 2019, Sullivans Cove French Oak Single Cask was awarded "World's Best Single Cask Single Malt" at the World Whiskies Awards. This followed winning the same award for our American Oak Single Cask in 2018, making Sullivans Cove the only distillery in the world to ever win the award twice.
In 2014, Sullivans Cove French Oak was also named "World's Best Single Malt" at the World Whiskies Awards, and is still the only Australian whisky ever to win World's Best. Our former Head Distiller, Patrick Maguire, was inducted into the global Icons of Whisky Hall of Fame in 2018.
Only the third Australian to ever receive this honour, it places Patrick in a small group of the world's most influential whisky personalities.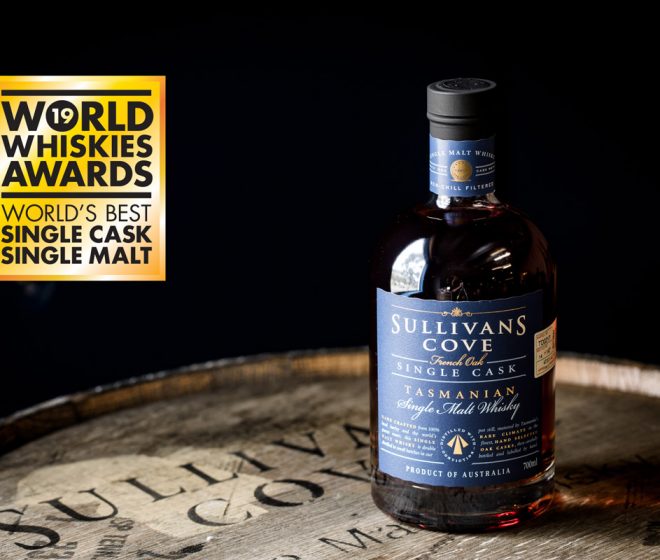 Distillery Tours & Tastings
At Sullivans Cove Distillery, they love sharing their passion for craft whisky with visitors. Visit Sullivans Cove for in-depth tours of their whisky making facilities and process lead by one of their experienced distillers.
Tours start at 11am, 2pm Wednesday to Sunday. Bookings are essential. Sullivans Cove are open for cellar door bottle sales 10am-4pm, 7 days a week.
Sullivans Cove Distillery is located in 1/10 Lamb Place, Cambridge, Tasmania. It's an easy 20-minute drive from central Hobart, or a 10 minute drive from Hobart Airport on your way into town.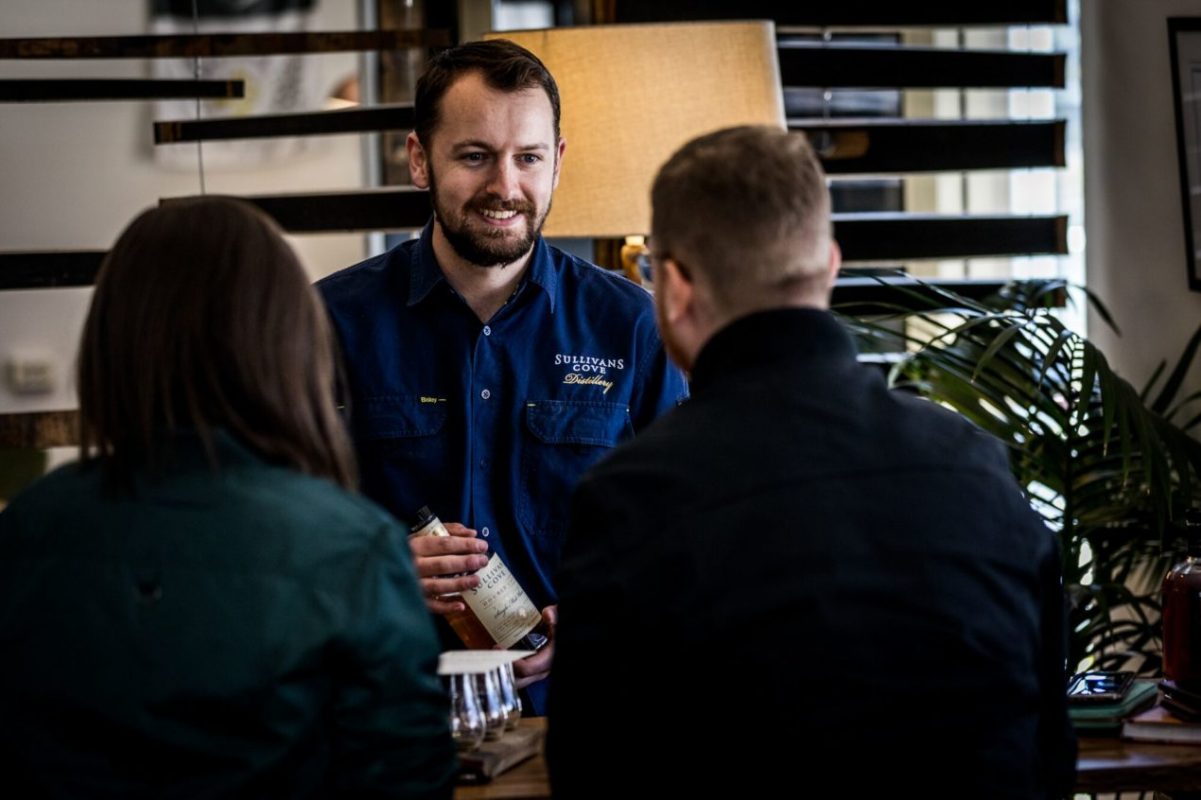 Booking Information
1/10 Lamb Place
Cambridge, Tasmania,
7170 Australia
Phone: +61 (03) 6248 5399
Open to the public for
bottle sales 7 days a week
10am – 4pm