The Spirit Thief Story
Distinct maturation through a curated barrel collection.
When three thieves from Tasmania's whisky industry chose to explore the marriage between spirit and heavily-charred ex red wine casks, the outcome was uncertain.
What they discovered years later, was a complex arrangement between oak, spirit, char, tannin and flavour profile that was both bold, elegant and unique. This laid the foundations for what would become an exploration into single malt whiskies matured in varietal specific red wine casks.
Capital investment and further collaboration would be required. Procuring some of the world's rarest red wine matured whiskies from award-winning, distinguished distilleries around the globe at the outset, through to uniting their own spirit with their distinct curated wine barrel collection; Spirit Thief now creates unique, limited edition single malt whiskies.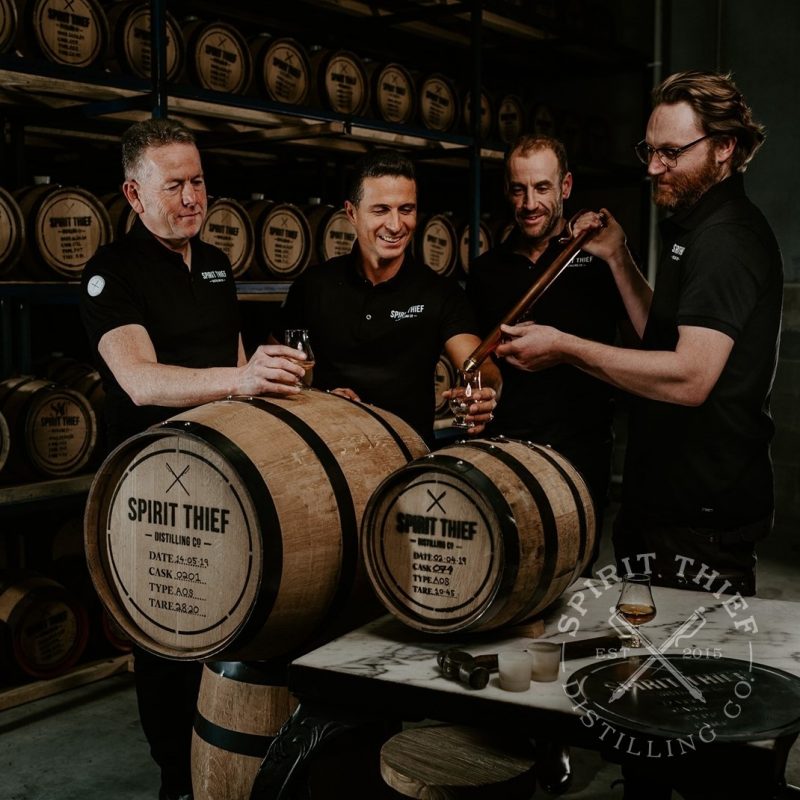 How Spirit Thief Came To Be
Spirit Thief should never have been anything more than two small twenty litre casks. One French Oak Tempranillo cask and one American Oak Shiraz cask, made only as an experiment to fully mature Tasmanian new-make spirit. It was conceived as a passion project by two bar-tenders and a tour guide for friends and industry colleagues alone.
When miscommunication led to the cooperage sending through an invoice for six casks (300% more than anticipated), Spirit Thief had a decision to make; commit more funds or walk-away. Spirit Thief had already blown their meagre budget before they even began, they figured they would fill them with spirit and work the rest out later.
Spirit Thief would eventually have over 200 bottles from these pilot casks, they created a brand and went to market on half a shoestring budget.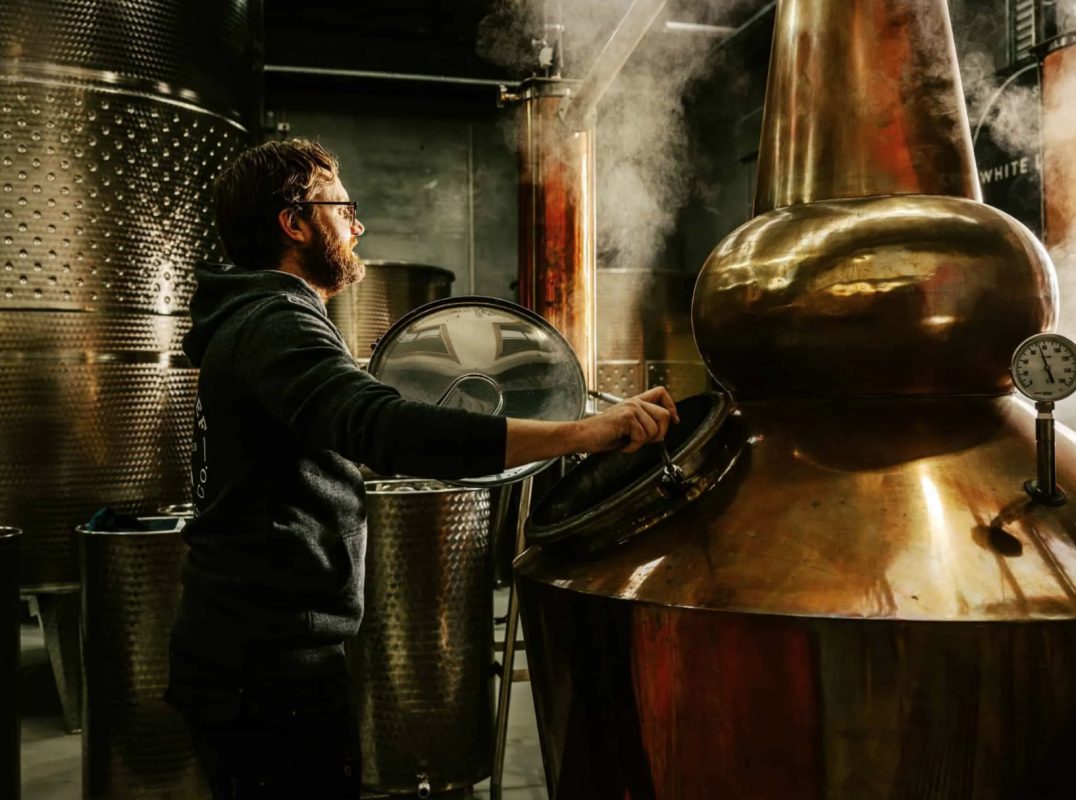 Gypsy Distilling
These days Spirit Thief Distilling Co is best described as a 'gypsy' distiller.
They value and seek highly-integrated collaborations with the industry and their peers, it's how they began their journey.
Spirit Thief first distillations were done in September 2015 at the now defunct 'Redlands' Distillery in Plenty, Tasmania, which was originally conceived by Bill Lark as a full paddock-to-bottle operation. After trialling a few yeast variations for their new make spirit, Spirit Thief settled on the house style and distilled approx 120L for their initial pilot red-wine casks.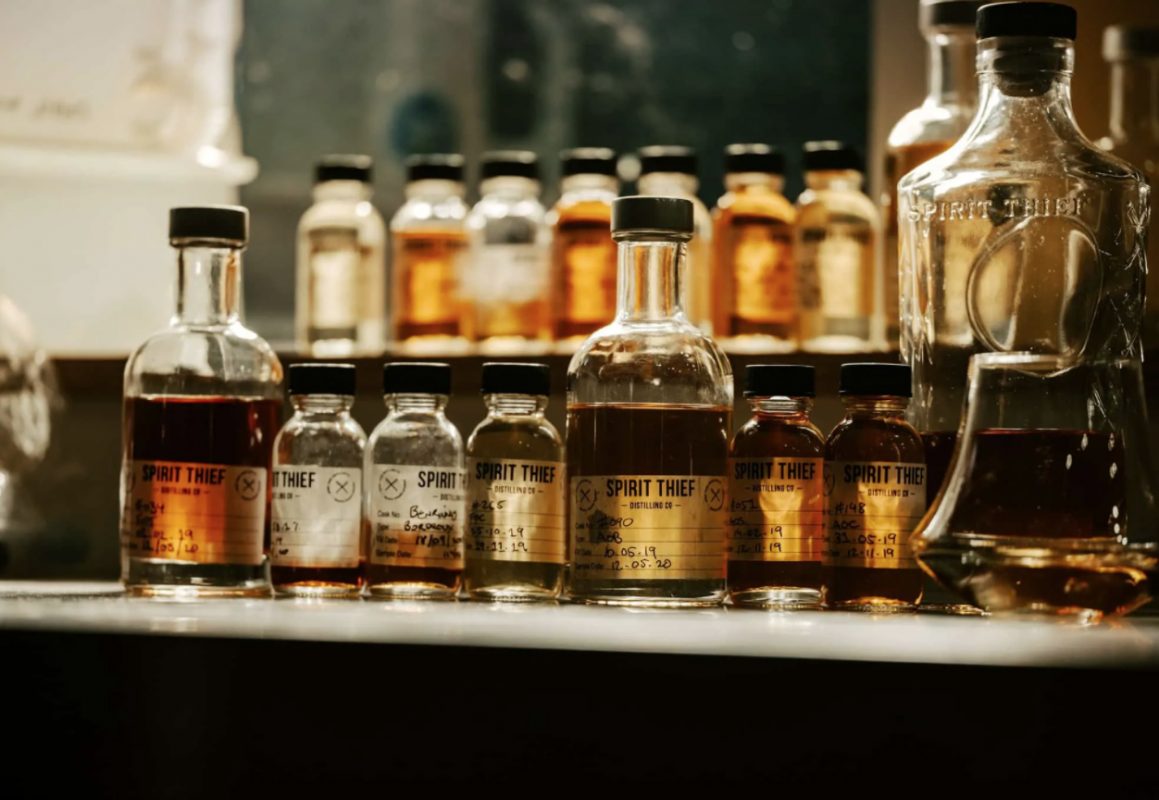 The Future
As for the future, Spirit Thief are not ruling out having their own Spirit Thief Distillery, but at this point in time they want to concentrate on making the best spirit they can on state-of-the-art equipment.
Spirit Thief want to continue to collaborate with wine-makers across the country and to continue experimenting with cask toasting and charring and even the strength at which their spirit enters casks, Spirit Thief feel they've only just begun to scratch the surface of possibility when it comes to marrying the world of wine and whisky.
Spirit Thief want to discover what works for them and then work toward building the right distillery and facility for themselves and their Spirit Thief vanguardians.
Read The Full Story
3/30 Patriarch Drive,
Huntingfield, TASMANIA 7055