Dark Valley has one mission: to showcase Tasmania's best whisky, one cask at a time.
"For The Love Of Tasmanian Whisky"
Alex Moores loves whisky. As a social activity, as a sensory experience, as a conversation topic, as an academic exercise. He has been drinking whisky since 2007, but his love of the industry didn't truly begin until his first guided tasting a couple of years later. From that moment on, he has been trying as many different drams with as many different flavour profiles as possible. For him, it was all about devouring the information, nosing and tasting profiles, and meeting all the wonderful people from distillers to bar staff.
In early 2014, the Tasmanian whisky industry was picking up momentum on the world stage and Alex realised that no independent bottler was bottling Tasmanian whisky in the same way as Scottish and other world whiskies. There were people bottling large private investment casks or experimenting with vatted malts. This was probably because the industry was still processing the demand and until that time the distilleries had not increased production enough to supply to independent bottlers while continuing to release original bottlings.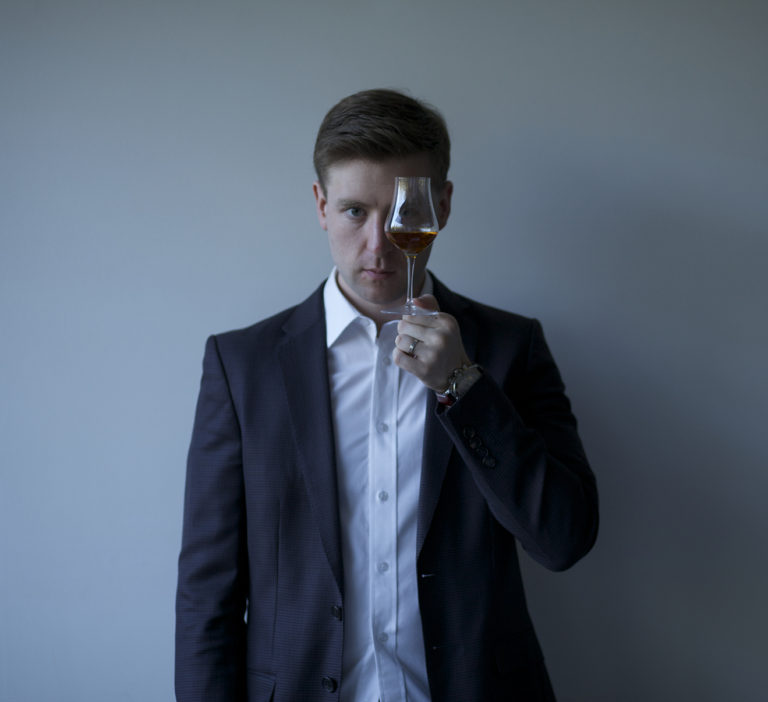 "Enemy Of Consistency, Friend of Complexity"
Alex decided to do what no-one else had done, and bottle all Tasmanian distilleries in a way that showcased the raw and elemental qualities of the different distilleries. He wouldn't blend distilleries or marry casks, there would be no added colouring or filtration for consistent appearance or alcohol content, and there would be a deliberate effort to source excellent distillate and interesting casks to create complexity and variety.
Since the beginning of the idea, and through ongoing mentorship from the industry, the Dark Valley project has grown to meet the original dream of an independent bottler showcasing premium Tasmanian whisky. Alex has been supported by many people to ensure that bottles of the finest product possible end up in glasses across the country.
"The Valley Is Dark And Full Of Terroir"
Dark Valley comes from the Gaelic name Glen Dhu, which is the area where Alex grew up and is now the headquarters of Dark Valley Whisky. The name is both a homage to the Scottish Gaelic roots of uisge beatha as the drink and to the Tasmanian natural resources that allow Tasmania to produce such world-class whisky.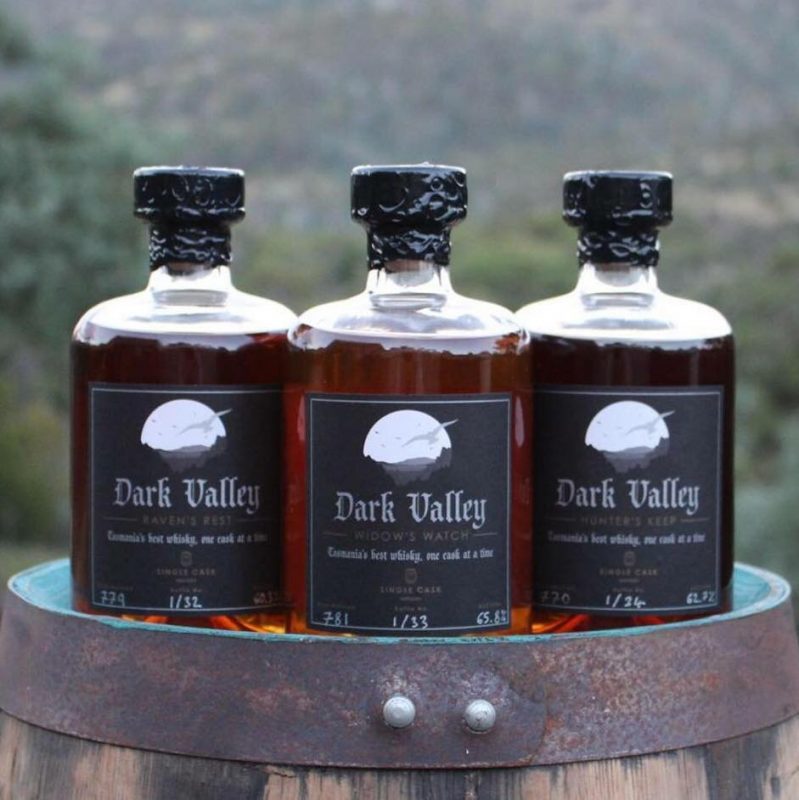 "Tasmania's Best Whisky, One Cask At A Time"
Each Tasmanian distillery has a unique quality, as all distilleries do in fact, and Dark Valley aims to show how well the new make spirit from each one works in different casks and at precise maturation times.
Alex monitors each and every cask to ensure that they are all released when they are at their peak quality.
Each different cask filled by different distilleries and stored in different bond stores will require different length maturations. It is impossible to base the decision on numbers, it relies entirely on the one thing that matters: craft.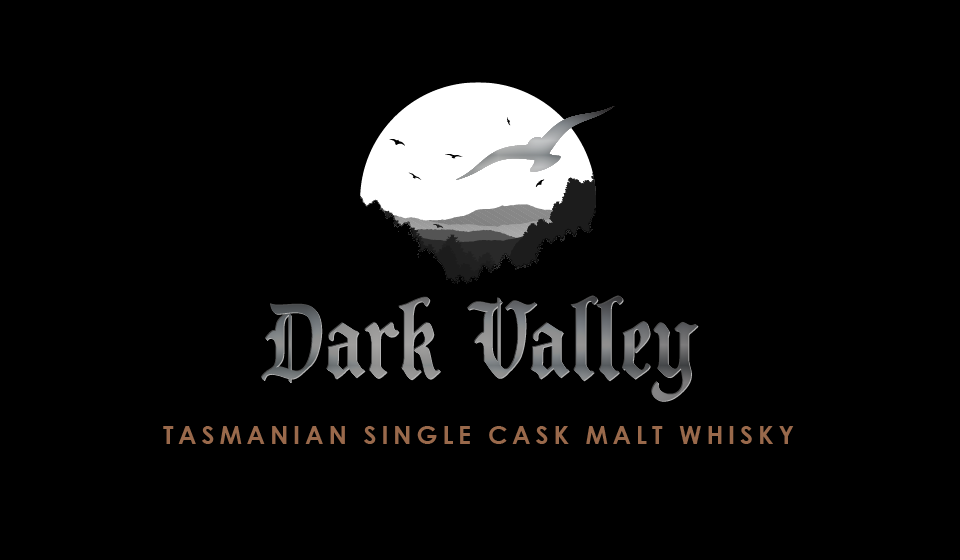 "It Begins And Ends With Flavour"
Tasmania is a unique environment for rich and complex whiskies bottled at cask strength. The atmosphere and climate allows the wood to breathe vivid life into the liquid. The angels are more conservative than in Scotland and they take more water than alcohol, which means that as the whisky ages it does evaporate but what remains gets stronger and stronger. The maturation process, which is also a lot faster than Scotland in general, leaves a viscous and smooth whisky at very high natural cask strength.
Dark Valley concentrates on small casks, which means the angels take a lot more proportionally, but in exchange the high wood contact imparts intense flavour and spirit quality after a relatively short period of time. Due to the high percentage of evaporation combined with the small cask size, the yield from each barrel is very small.
Some Scottish distilleries refer to "limited" or "exclusive" releases as between 9,000 and 13,000 bottles. World whisky independent bottlers may release single casks at 500 to 700 bottles. Australian limited releases may be between 200 and 400 bottles.
Dark Valley releases are exclusive with only 30 to 40 bottles per cask. The liquid is natural colour, cask strength, and unfiltered. It is the closest thing to walking into the distillery bond store and drinking straight from the choicest barrels.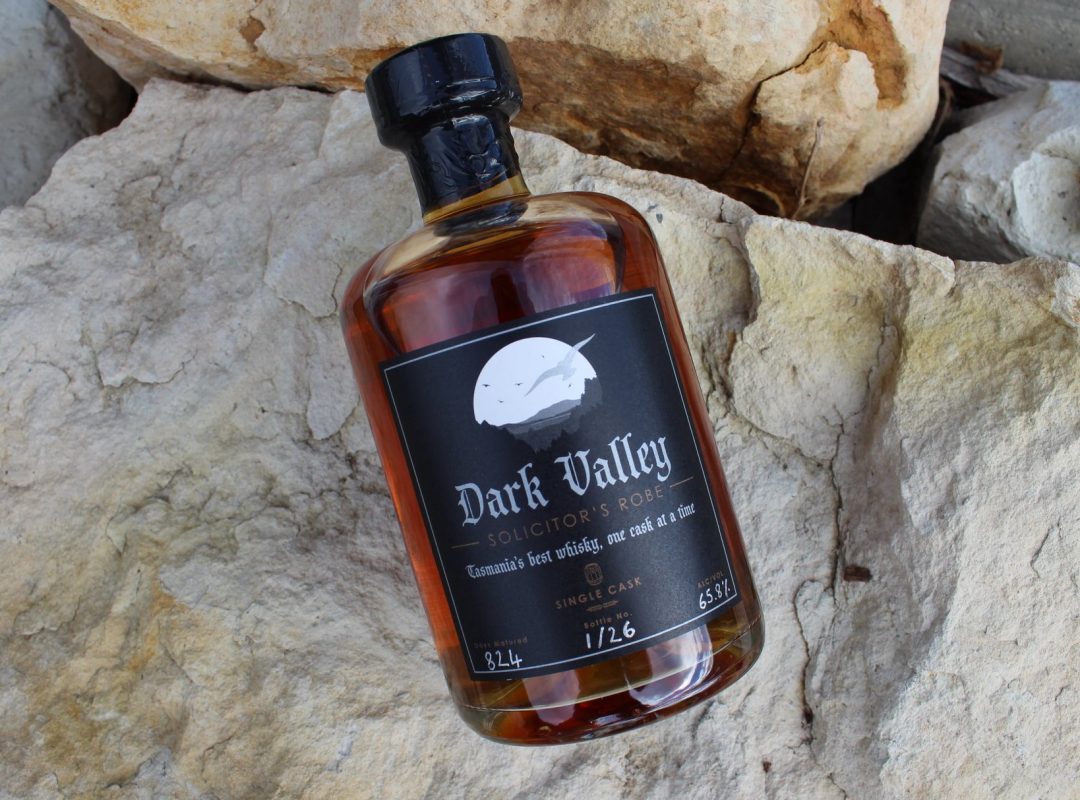 Dark Valley Whisky is an independent bottling company dedicated to showcasing Tasmanian single malt whisky: small batch, cask strength, single cask.
Some desire consistency, others want unchallenging and safe. Dark Valley Whisky is all about putting some of the best liquid made by the most talented people into some stunning casks and waiting until it tastes fantastic. It'll be different every single time, and that's the way it should be.