Lark Distillery
As the first licensed distillery to open its doors since the early 1800s, Lark Distillery is now one of Australia's leading distilleries, producing high quality, premium spirits using traditional, time-honoured methods.
Lark whisky is distilled, bottled and labelled by hand in the heart of the Coal River Valley. Nestled on the Hobart waterfront, their cellar door and bar is more than just a place to experience our award-winning products. Join Lark Distillery for a tasting flight and sample their carefully-curated selection of over 150 premium malt whiskies — as well as an excellent selection of Tasmanian beers, wines and spirits — in a warm and relaxing environment.
At Lark Distillery they believe in bringing together adventurous whisky drinkers to share a drink, have a conversation, and spark ideas… ideas that could be the start of something.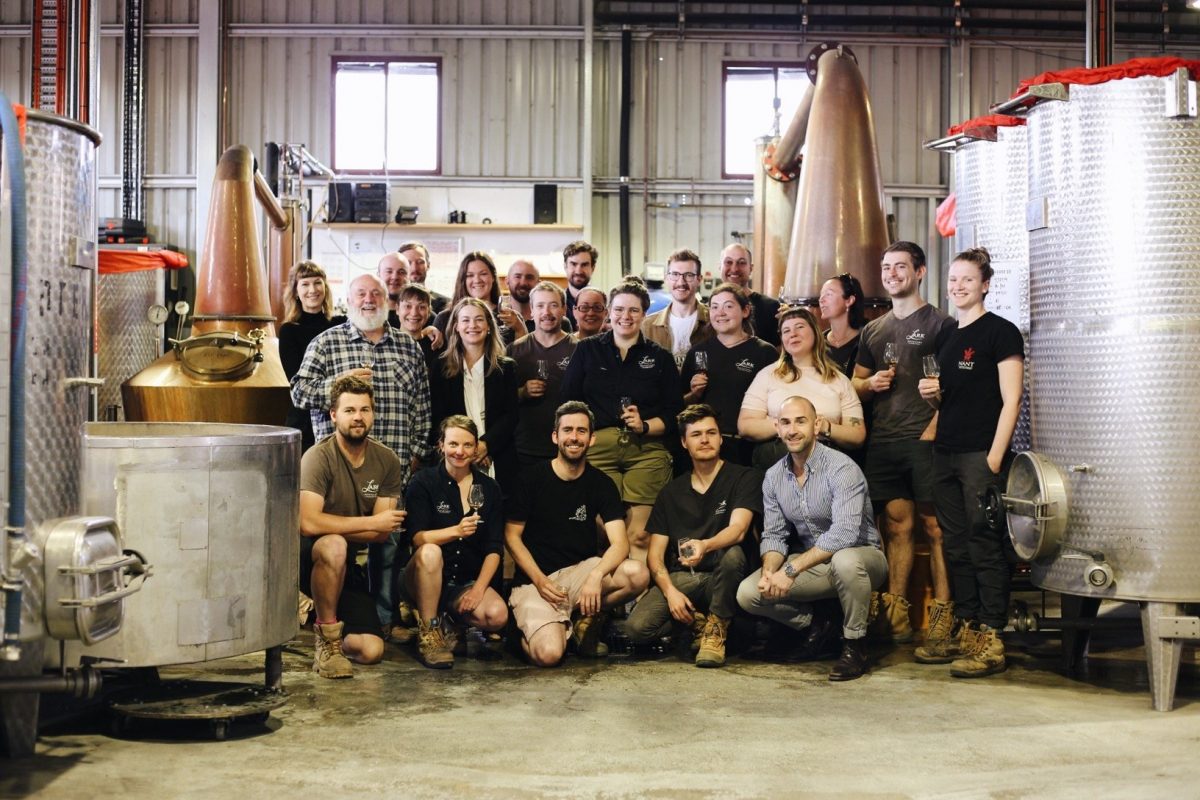 Tours
Experience a comprehensive, half-day journey through Tasmania's oldest operating single malt whisky distillery.
Witness the science, art and passion that goes into making award-winning Lark Single Malt Whisky. Meet their distillers, see production close up and sample spirits every step of the way, including tour-exclusive tasting of Lark whiskies straight from the cask, surrounded by future releases in their bond store.
Book Tour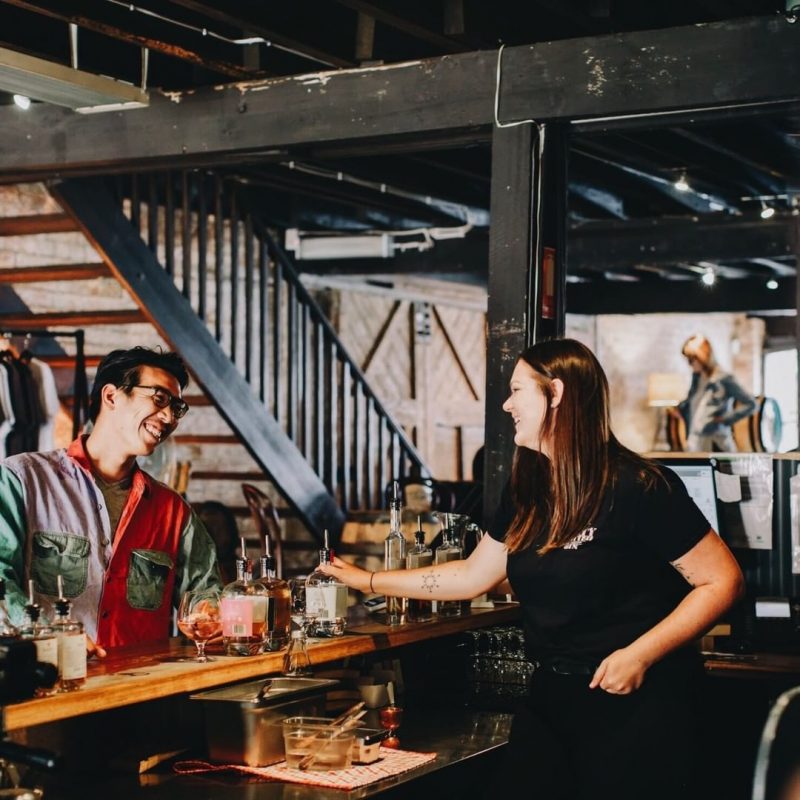 Cellar Door
Once distillery and bond store, the Lark cellar door is now a whisky bar with an enormous range of Tasmanian and international whiskies.
Situated on the Hobart waterfront, Lark Cellar Door and Whisky Bar offers the opportunity to taste Tasmania's finest whisky and other distilled spirits in a warm and inviting atmosphere.
The bar ranges over 250 premium whiskies, as well as a selection of Tasmanian beer, wine and cider.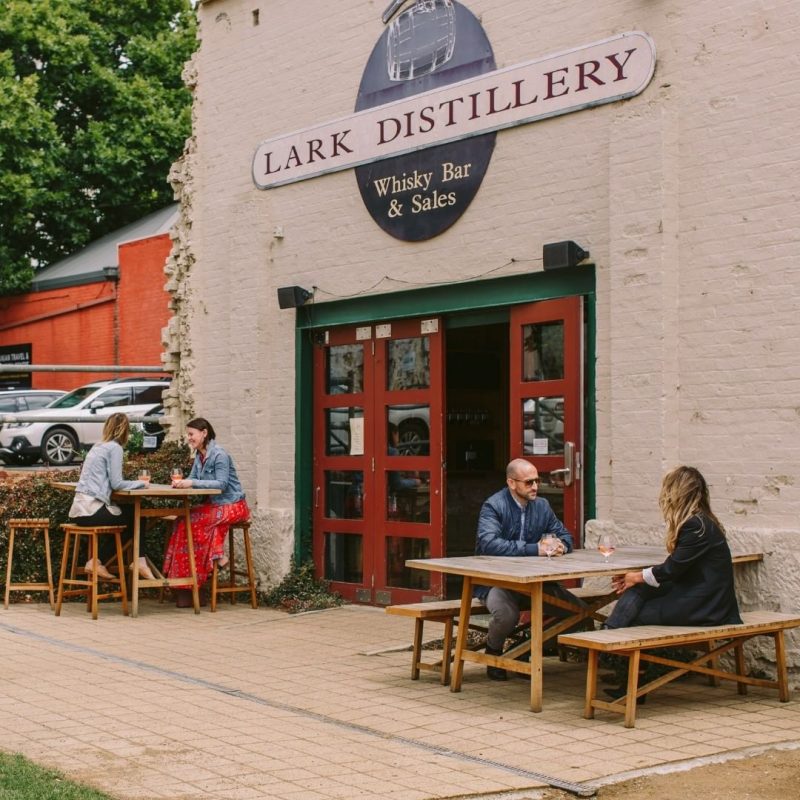 Chapter One: 1822 – 1989
"I would prefer barley be fed to pigs than it be used to turn men into swine."
LADY JANE FRANKLIN 1838
Tasmania's initial flirtation with whisky distillation was enthusiastic but short lived. The Sorell Distillery was opened on the banks of the Hobart rivulet in South Hobart in 1822, close to the site of the modern Cascade Brewery. This was closely followed by another 16 legal distilleries dotted the island, along with plenty of illegal ones.
It is said that Tasmania was intended to be a bread basket for Sydney and the rest of the colonies, growing barley grain to be used as a food source. Evidently somebody forgot to mention this to the Tasmanians who eagerly took to using this grain to fuel a young, thriving distillation industry. This enthusiasm for spirits and drinking did not sit well with the Lady Jane Franklin. "I would prefer barley be fed to pigs than it be used to turn men into swine." That simple phrase, spoken by Lady Jane Franklin in 1838, changed the course of Tasmanian whisky. It was enough to convince her husband, Governor John Franklin, to outlaw the distilling of spirits in Tasmania that same year.
The turn of the century saw Australian federation and the introduction of the distillation act of 1901. This opened up opportunities for the fortified wine industry, however a minimum legal still size of around 2700 litres made it incredibly difficult for those wishing to create craft spirits to have a fair go. And so, until 1992, Tasmania was without any whisky makers – besides the odd moonshiner.
Chapter Two: 1989 – 1998
The vision of producing a Tasmanian malt whisky was born in 1989 on a trout fishing trip in the highlands of Tasmania.
Bill's father-in-law Max produced a wonderful bottle of single malt, and as they enjoyed a drink in the park at Bothwell surrounded by Georgian buildings, barley fields and the gentle flowing of the Clyde River, Bill remarked to Max, "I wonder why there isn't anyone making malt whisky in Tasmania?"
"I wonder why there isn't anyone making malt whisky in Tasmania?" BILL LARK
This question stuck with Bill, leading him to inquire into the details of obtaining a distillation license. This inquiry lead to the discovery of Australia's antiquated distillation laws and eventually to their amendment. Thus, in 1992, the Lark household became the first Australian distillery to produce single malt spirit in 154 years. The spirit continued to grow and evolve, leading to the creation of a rich Tasmanian Single Malt Whisky aged in small casks. Finally in 1998, after years in the making, the first Lark Distillery Single Malt Whisky was released commercially.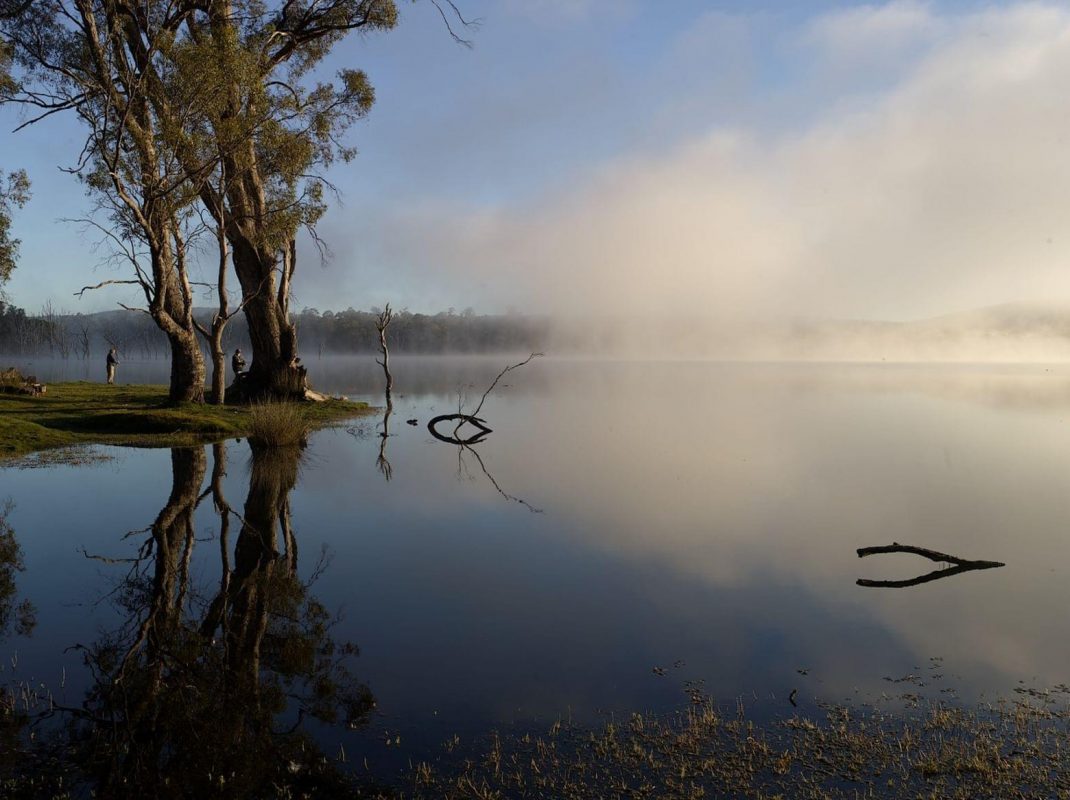 Chapter Three: 1998 – Present
The Lark Distillery has seen substantial growth over the years, but the commitment to producing a quality Tasmanian Single Malt has stayed the same. Now situated in the heart of the famous Coal River Valley, the Lark site has grown to accommodate a 1800L Wash Still and a 500L Spirit Still, both running 7 days a week.
Fresh water sphagnum peat is mined from Lark's own peat bog in the Tasmanian Highland's, transported to the distillery, and used every day to smoke their Australian sourced barley – which they use to brew their own wash on site.
Oak casks are individually selected from Australia's finest fortified producers to age their Single Malt spirit. The results is a rich and viscous spirit, with the house style of citrus on butterscotch, that makes up both our Classic Cask and Cask Strength Tasmanian Single Malt Whiskies.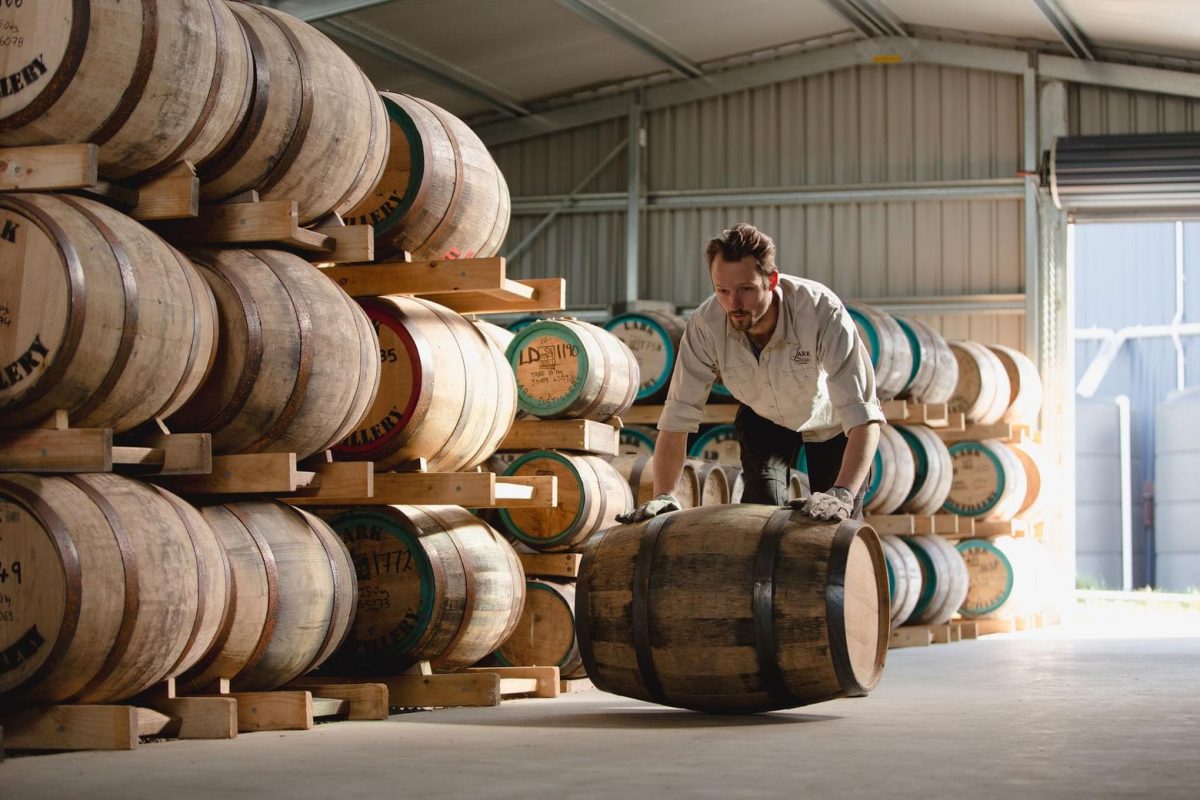 Read Full History
14 Davey St, Hobart, Tasmania
Opening Hours
Mon-Wed – 12pm-6pm
Thu-Sat – 12pm-8pm
Sun – 12pm-6pm