Taylor & Smith Distilling Co
Taylor and Smith Distilling co. is an independent artisan distillery in Hobart, owned and run by Natalie and Ben.
"We experiment with Tasmanian botanicals and carefully craft our base spirits to synthesise the Tasmanian landscape and write out the stories of place. The scale of the season is compressed in Tasmania so you get an intensity of flavour in our botanicals. The air is phenomenal and the water that feeds directly to the distillery comes from a lake of snow melt at Mount Field National Park.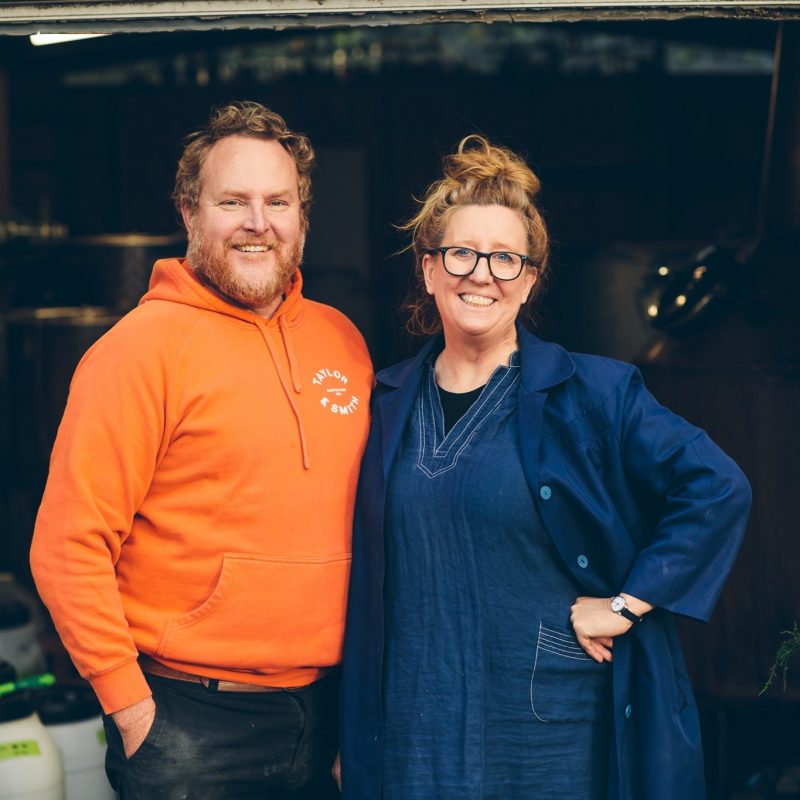 When we first started making spirits we'd take around little jam jars of gin and leave them on our neighbours doorstep. People would turn up on a Friday night home from work and find a jar of gin. In reciprocation they would turn up at our place with lemons, quinces, cumquats or other botanicals they were hoping would feed back into the gin. Along with experimentation, another defining characteristic of our process is our focus on the handmade. We don't have any automated systems. It's come from the heart. We love to bring people together through our spirits, and small things that are beautiful in the right place can enhance a moment."
Natalie Smith & Ben Taylor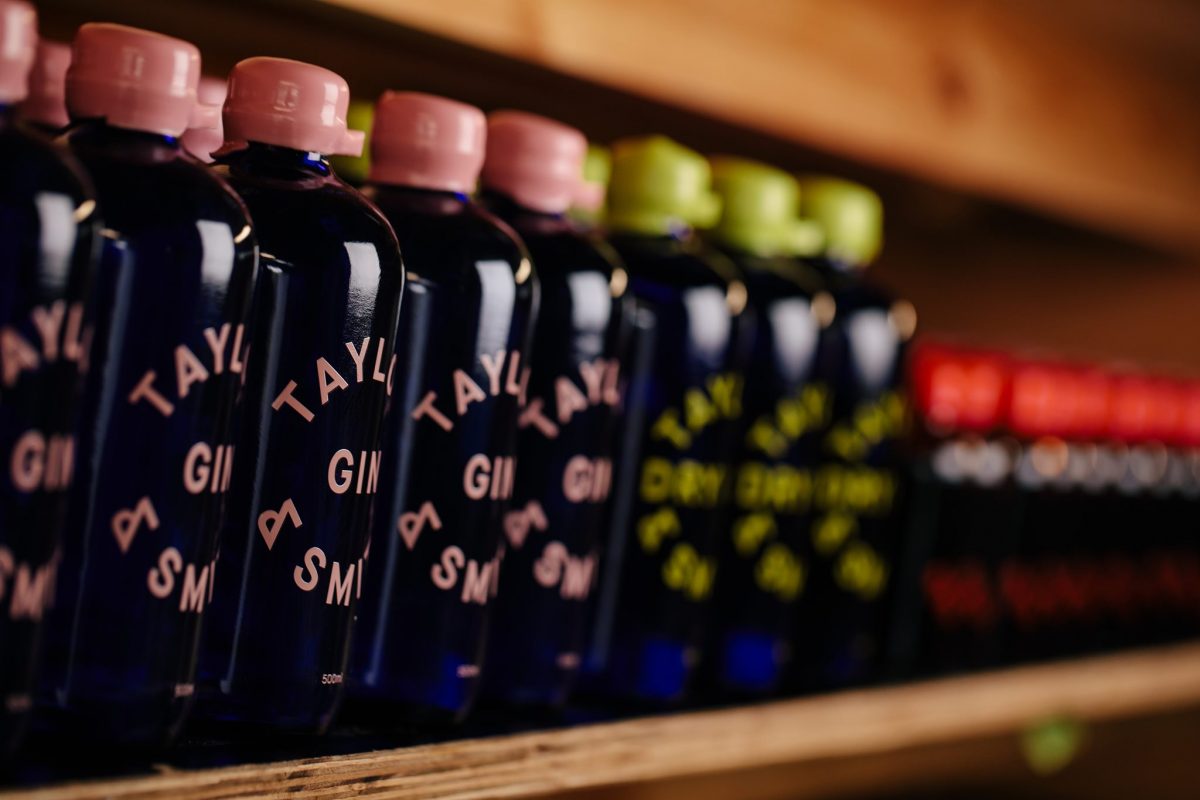 Tasmanian Single Malt Whisky
The Taylor & Smith process is slow, careful, nuanced and local. At their distillery they hand mill all Tasmanian malted barley; mash; ferment with our unique yeast profile and distill with direct firing. Taylor & Smith use only the highest quality barrels to match their carefully crafted spirit; smelling, tasting and refining as it matures to ensure the best flavour.
Subtle caramelisation provides warmth and depth, and their Whisky takes on the character of an individual barrel, evoking the spirit of Tasmania, the seasons and the sun.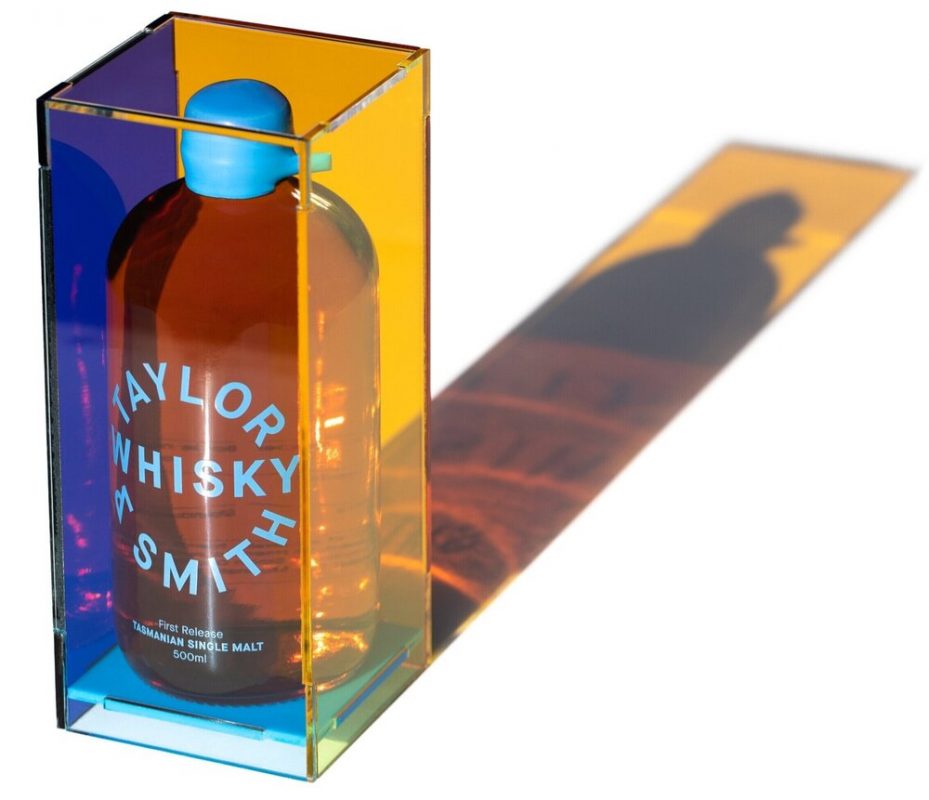 Dry Gin
The fresh spirit of Tasmania's ancient Huon Pine, iridescent abalone shell and pristine water. A nod to a London Dry, Taylor & Smith Dry Gin features the four key botanicals of sage, abalone shell, Huon Pine needles and red grapefruit. Fresh sage is grown in their distillery garden and they source the shell whilst on family abalone dives. Once cleaned, the shell is dried and broken into tiny pieces to infuse in the gin. Abalone shell, used in Chinese medicine, is a calcium carbonate to neutralise the acids and adds a slight salinity. Huon Pine (Lagarostrobos franklinii) is a species of conifer native to Tasmania. It is found by the edge of rivers and is an incredibly slow growing, revered local timber. The needles provide pine notes that differ to juniper and add to the complexity of the dryness.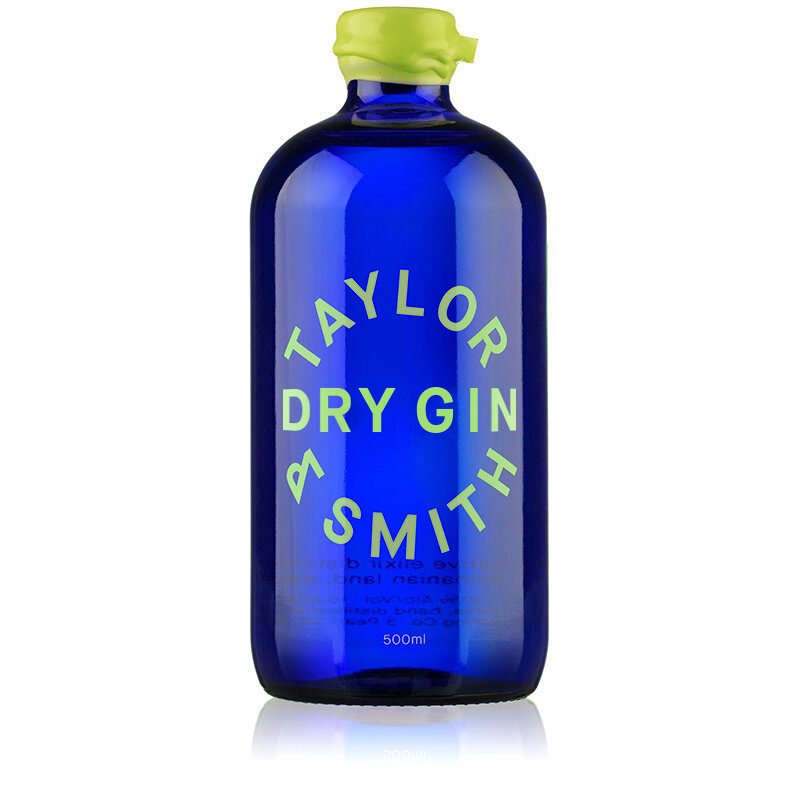 GIN
Taylor & Smith distill their distinct small-batch handmade gin using Huon Valley apples to form our uniquely crafted Eau de vie. 17 botanicals, both contemporary Tasmanian and traditional are added including Sweet-scented Kunzea, hand-harvested Kombu, Tasmanian Pepper Berries, and Leatherwood Honey, Juniper, Coriander, Orris, Angelica, and Blood Orange. The water that we use comes from a lake of snowmelt at Mount Field National Park that feeds directly down to our distillery.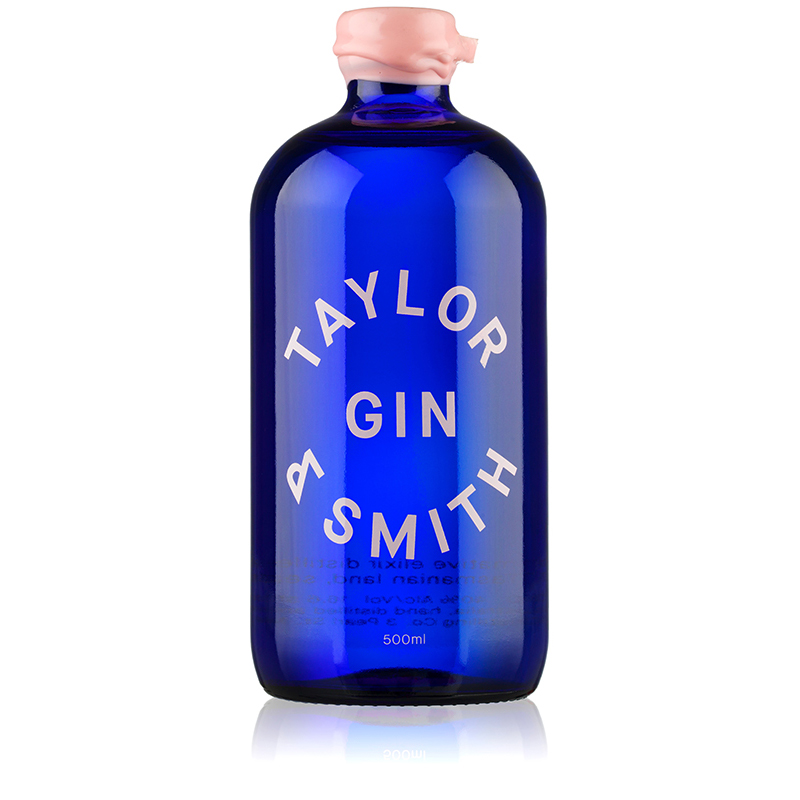 Moonshine
A 100% Tasmanian vodka made by the light of the moon. Taylor & Smith take the best locally grown malted barley, and mill, mash, ferment, triple distill and charcoal filter it in their small, hand-built copper pot still. They like to think of their Moonshine as concentrated nocturnal light.