Hellfire Bluff Distillery
Tasmanian's have a passion for innovation and producing quality products here in our wild and remote region, and this tenacious pursuit of perfection infuses everything produced at the Daly Farm and Hellfire Bluff Distillery.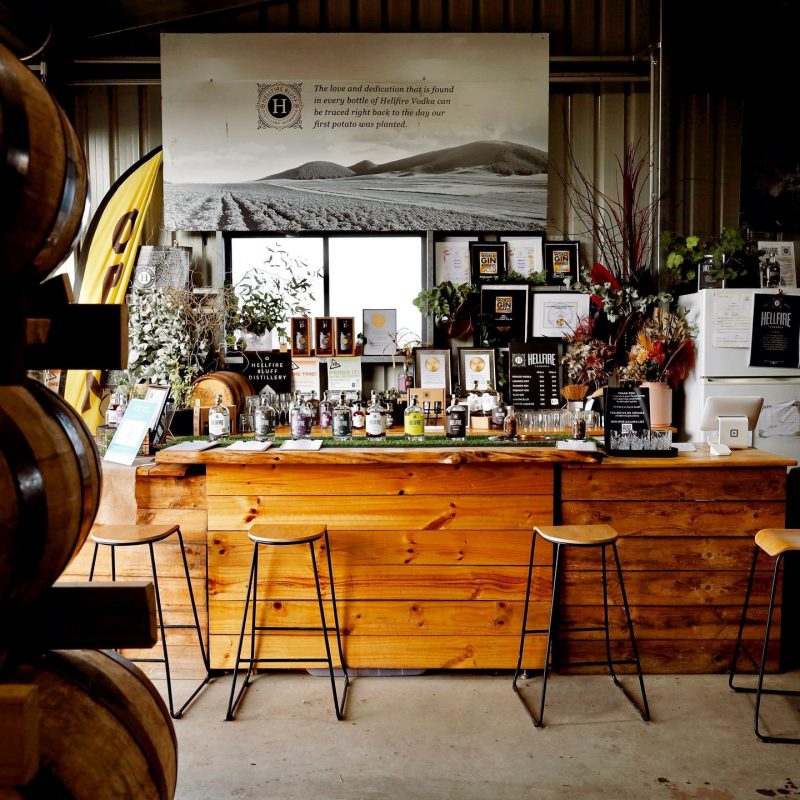 Along the stunning south east coast of Tasmania, overlooking picturesque Marion Bay and the rocky outcrop of Hellfire Bluff, you'll find Daly Farm and the home of Hellfire Bluff Distillery.
The Daly's planted their first potato crop here by hand over 30 years ago and have since grown to become one of Australia's most diverse potato producers, proudly winning The Australian Farmer of the Year Award in 2019. The Distillery began when the family followed their dream to produce unique spirits in their stunning location and chased their passion to value-add to their potatoes grown on the farm.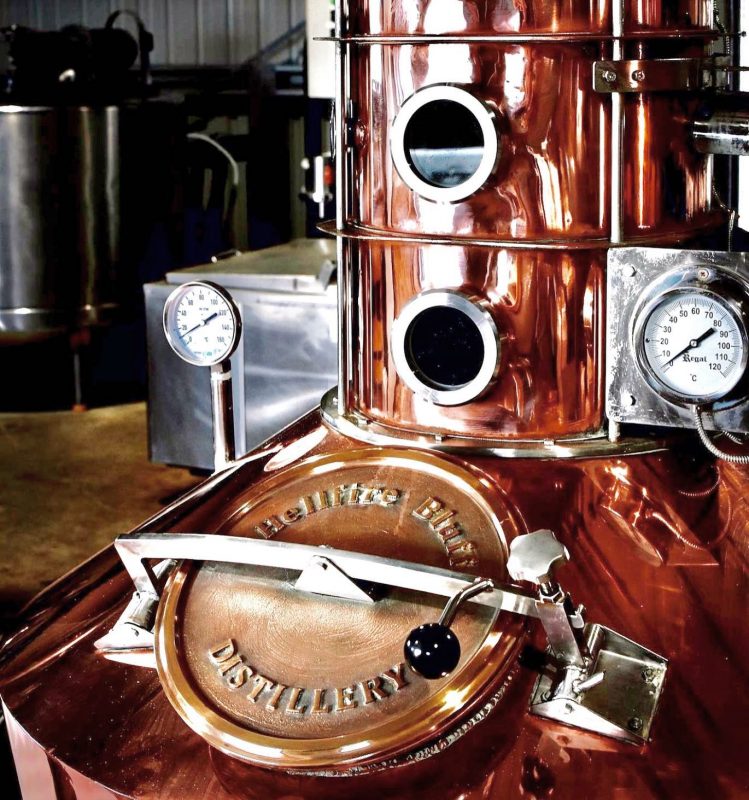 After investing a significant amount of time and extensive research, in 2017 the Daly's launched Hellfire Distillery with their premium Potato Vodka – this traditional style spirit remains one of the few of its kind made in Australia. The love and dedication that is found in every bottle can be traced right back to the day their first potato was planted. The family pride themselves on the produce they grow and this is evident in their Vodka – made with passion from the paddock to the bottle for a creamy, elegantly smooth spirit.
In addition to their signature Potato Vodka, the Distillery produces a range of Tasmanian Gins and Liqueurs including London Dry Gin, Summer Gin, Piquant Gin, Sloe Gin, Coffee Liqueur and Limoncello with a focus on quality ingredients to create small batch, craft spirits.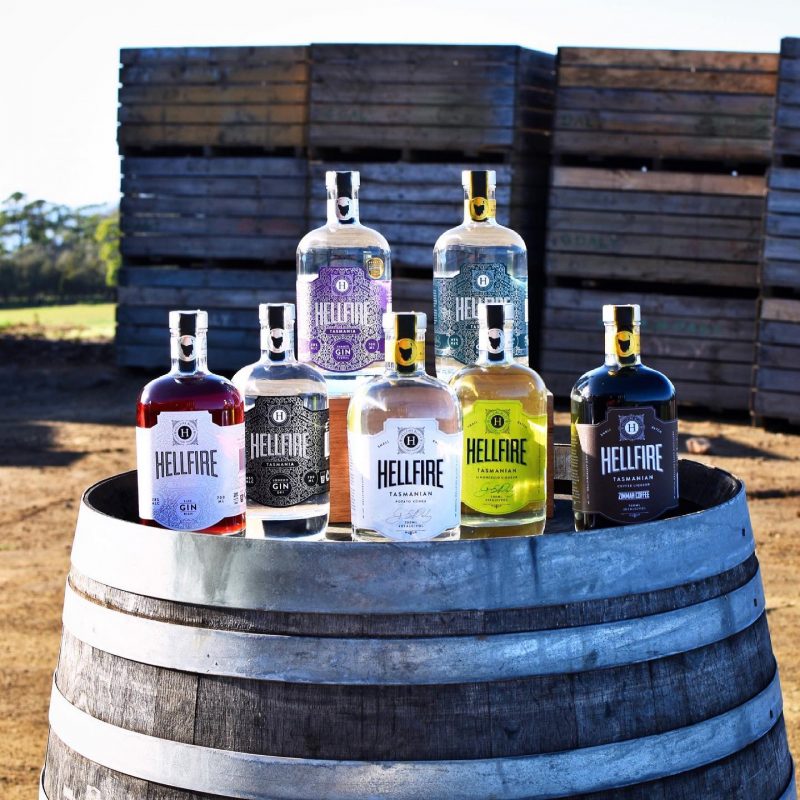 The range is hand crafted using the pristine local rainwater and finest botanicals – including some quintessentially Tasmanian ingredients. Summer Gin features brown boronia flower, Tasmanian leatherwood honey and Tasmanian mountain pepper berries and Hellfire's Sloe Gin uses berries from rural hedgerows and thickets growing wild around Tasmania. The Limoncello is made with locally sourced lemons and the Coffee Liqueur is made with a full-bodied mix of coffee beans from Tasmanian Special Coffee Roaster, Zimmah. The Hellfire range of gins have received recognition at prestigious competitions on the local and world stage. Most recently Hellfire's Summer Gin was awarded the title of Australia's Best Contemporary Gin at the World Gin Awards 2021 and Piquant Gin & London Dry Gin were both awarded a Gold Medal at the San Francisco World Spirits Competition 2021.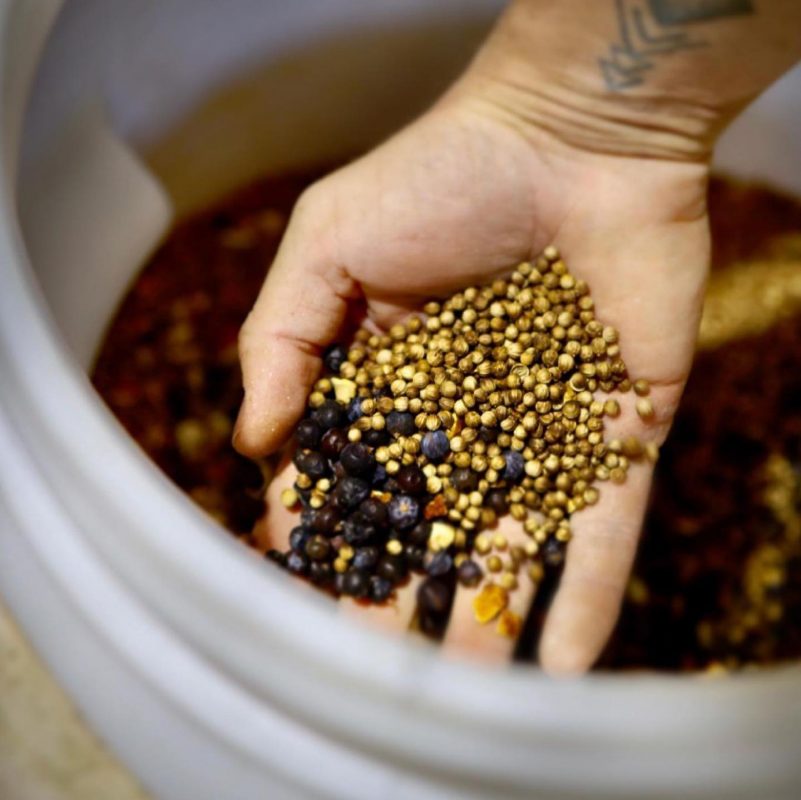 When next visiting the south east coast, make sure to stop in and say hello… enjoy the picturesque farm and coastal scenery… sample the Hellfire Bluff Distillery range… discover what makes this part of the world so beautiful.
Hellfire Bluff Distillery
55 Craig's Hill Road
Boomer Bay, Tasmania
Open 7 days
Monday-Sunday 11-4