Alchymia Distillery made the life-changing decision to leave their corporate roles and open their own distillery! The journey to find the 'right spot' for their new venture has taken 4 years and spanned the globe, making their first Single Malt Whisky along the way. Alchymia Distillery's passion has brought them back to Tasmania, the very place in which it was born.
Alchymia Distillery is located at Table Cape on the rugged North West Coast of Tasmania, surrounded by some of the most beautiful scenery and the most supportive people they have ever encountered on their journey. Alchymia Distillery make their own wash on-site for their single malt whisky and the base spirit for their gin.
All Alchymia Distillery spirit is small-batch, and handcrafted and only available at their Tasting room (& online shop), allowing them to share their passion with you!
Alchymia Distillery longer-term vision is to grow their own barley at Table Cape, and to be able to share that experience with you on-site in their farm stay accommodation, but one step at a time.
Read Full Story
Alchymia Single Malt Whisky
Making their own wash on site using traditional techniques from the different Whisky regions, Alchymia Distillery strive to bring you an extraordinary Single Malt Whisky that reflects their passion. Alchymia Distillery 500ltr Copper Pot Belly Still called 'Joyce' will be busy. Alchymia Distillery are experimental in their approach, testing different barrels, maturation times and distilling techniques until they find the best combination possible to produce their uniquely Tasmanian Alchymia Single Malt Whisky.
Alchymia Distillery made their first two batches of Alchymia Single Malt, single barrel Whisky in 2017 while in SA, which they then moved down to Tasmania to complete its maturation process and they are very happy with the final results!!! There is no filtering of our spirit or colouring added, it will get all of its character and colour from the barley and the barrels that we select, It is then bottled and enjoyed in its true form!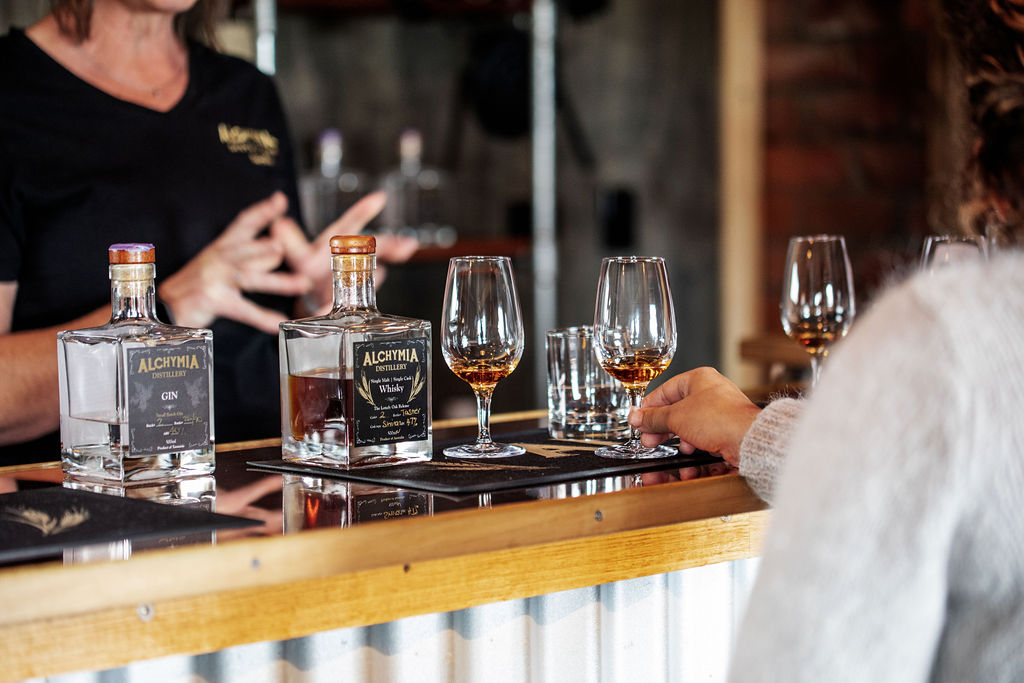 Distillery Tours
$10pp
Experience a Alchymia Distillery Tour at Table Cape. Being a small boutique producer you can engage and experience in whatever is happening at the Distillery on the day. Alchymia Distillery may be making wash that they then turn into their whisky, they may be running the still, or they may be cleaning! Whatever they are up to, Matt will take time to talk you through the process of whisky and gin-making at Alchymia Distillery and hopefully you will leave with just a little of the passion that they have for this beautiful process.
As we are a small distillery each tour will be limited to 6 people. If you have a larger group please give us a call to book in advance. We look forward to meeting you soon.
Great spirit is made by hand not on a spreadsheet.
Tastings

$12.50pp
Enjoy a tasting in the Alchymia Distillery experience room and try the Gin they have made on-site and their first release Whisky made at a Mclaren Vale (SA) distillery in 2017.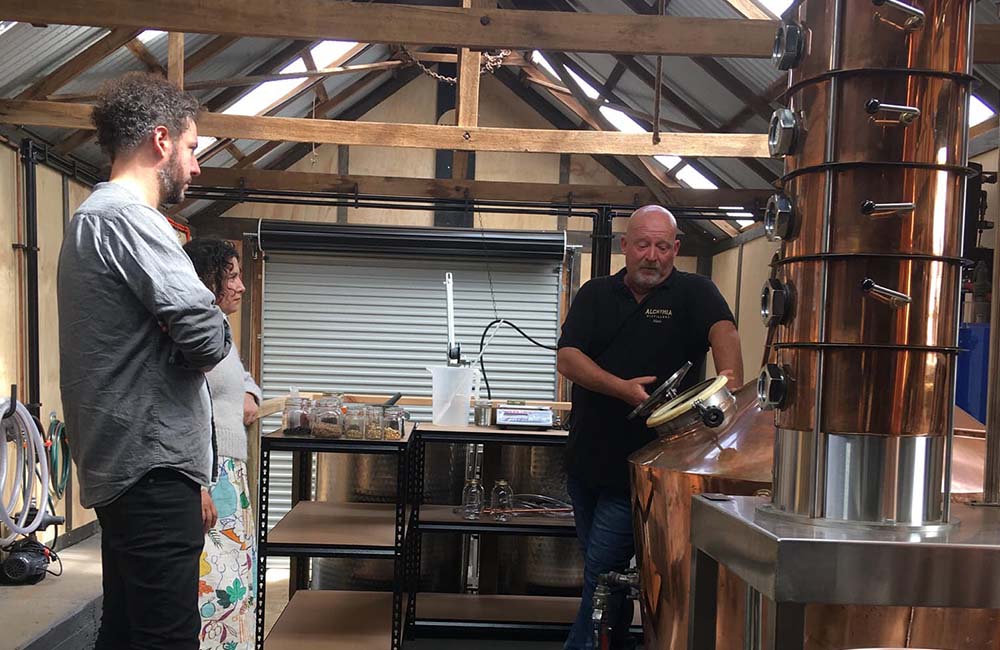 Alchemists Academy 'Cask Experience' Private Cask ownership
Alchymia Distillery are offering, on a strictly limited release of only 100ltrs per month, the opportunity for you to own your own cask of single malt single cask whisky in 30Ltr, 50 Ltr, or 100Ltr denominations. This is for the true whisky enthusiast, as the 'Cask Experience' means that you will get the opportunity to go on the journey with your whisky, from making the wort, into fermentation and then into the still, tasting it throughout the maturation process & finally putting it into bottles for you to enjoy.
You decide when it is ready and can name and label your own whisky, which you can then enjoy selfishly or share with family & friends!
Find Out More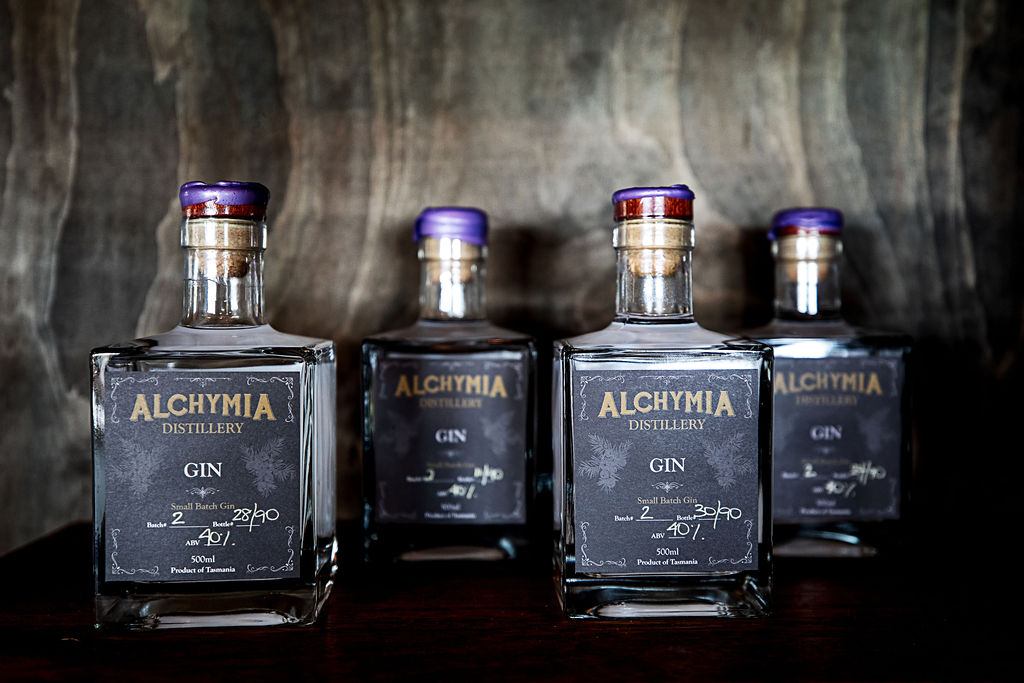 599 Tollymore Road,
Table Cape, Tasmania, 7325
OPENING HOURS
Thursdays
Bookings only
Fridays – Sundays
Open 12pm – 4pm