Overeem + Mustique Whisky Experience
An immersive Whisky Dinner on Tasmania's First Luxury Motor Yacht
Date: Thursday 11th August
Time: 6:30pm – 10:00pm
Price: $349
Join us for an exclusive evening of Overeem's finest whiskies, incredible food and breathtaking views, as we cruise the picturesque River Derwent on Tasmania's first and only luxury motor yacht – Mustique.
Special guest, distillery founder and industry pioneer Casey Overeem will present his most treasured whisky for the first time – the award-winning 12 Year Old Bourbon Cask Matured Single Malt Whisky. An evening not to be missed.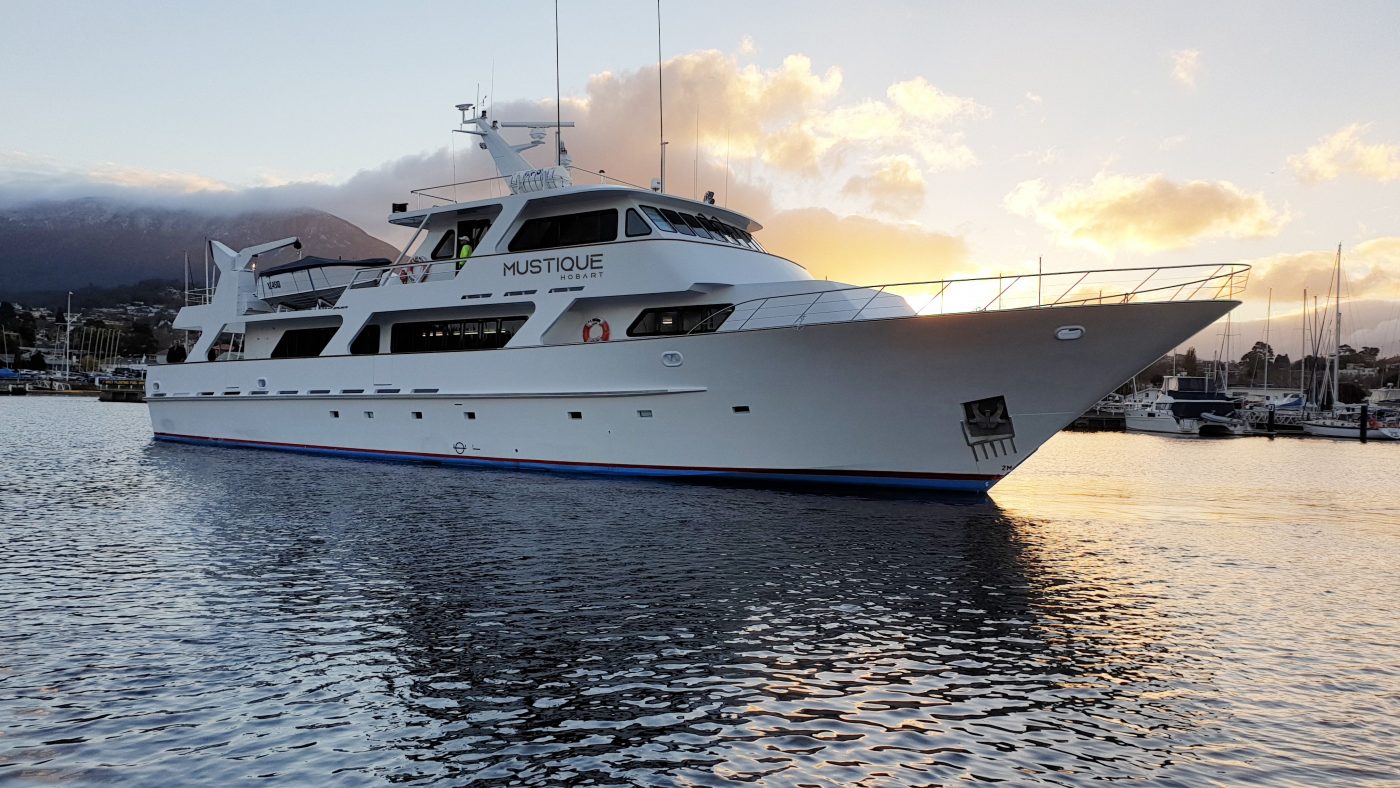 What to expect…
You will be welcomed aboard the luxury motor yacht from 6:30pm for a 7:00pm sailing. You will be greeted with an Overeem Single Malt Whisky cocktail and a grazing board to enjoy as you explore the vessel and get comfortable.
As we sail out of and around stunning Hobart, you will enjoy the best of Overeem Single Malt Whisky as it's presented by your hosts for the evening. Each whisky will be paired with beautiful dishes (entree, main & dessert), and we can't forget…a special 'un-released' whisky to finish the night.
Dress code: Dress to impress & please bring along a warm jacket as there will be plenty of opportunity to spend time on the yacht's upper-deck (weather permitting).
Please get in touch with us if you have any questions at all.
We look forward to celebrating Tas Whisky Week 2022 with you!
In Good Spirits, Mark, Jane, Casey & The Team at Overeem
www.overeemwhisky.com | www.taswhiskyweek.com
Buy Tickets