King Island Distillery
Since Bill Lark introduced Heidi Weitjens to an Industry with such a positive spirit, she set about making her dream come true.
It was in May 2013 that the journey began, inspired by the Native Botanicals of King Island. Commencing the deep-dive into planning the business, securing a domain accessible to the world www.kingislanddistillery.com A Facebook business page, buying equipment, plus all the permits, approvals and licenses required to operate Heidi's Sole Trader Company King Island Distillery Pty Ltd.
Nearly 10 years in, Heidi Weitjens is a proud artisan distiller of Spirits in her Distillery, using the finest ingredients to handcraft award-winning products. The passion is strong and the discovery, ongoing.
A Silver Medal at the 2020 Australian Gin Awards for King Island's 1st Gin, would suggest Heidi is onto a winning recipe in her search for the most authentic flavours and fulfilling her dream of capturing the spirit of King Island Spirit in a bottle.
Heidi Weitjens' King Island Distillery was founded in 2014 with a vision to capture and bottle the 'spirit' of King Island.
Now with national awards under her belt for her Native Gin, which is distilled with native botanicals found along the pristine coastline of King Island, her vision was realised. But it hasn't stopped there.
There are 8 handcrafted King Island spirits available for purchase directly at the Cellar Door or online.
Do yourself a favour and take a sip – there's something in the water down here.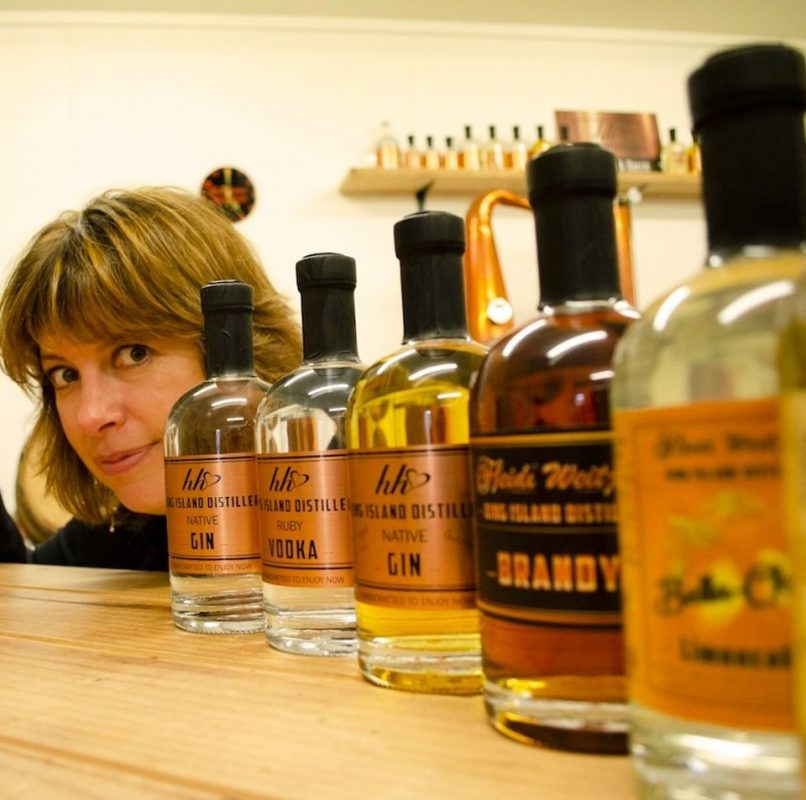 Native Botanicals
Handcrafted Spirits
The most authentic flavours to represent King Island in a bottle.
Visit The Distillery
Spirits Tastings
Come and enjoy a spirits tasting and tour at King Island Distillery when visiting King Island, Tasmania.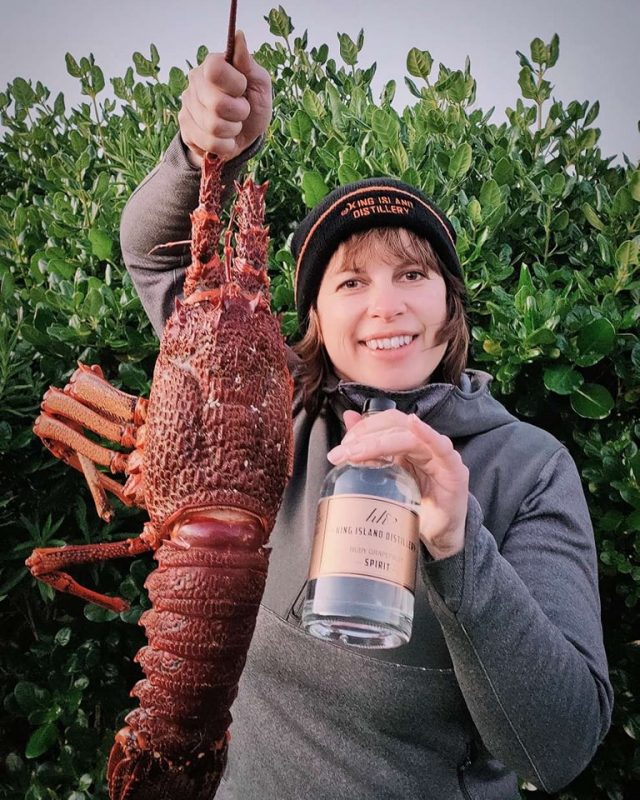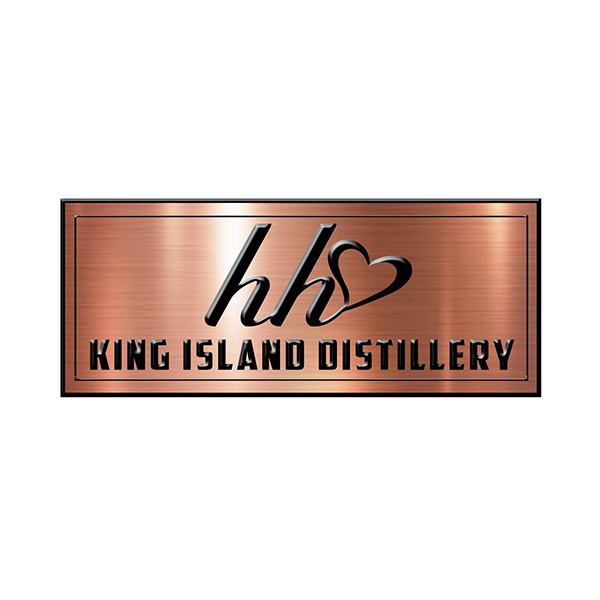 1 Racecourse Road,
in the first big green shed on the left,
Currie, TAS, Australia, 7256
OPENING HOURS
Wed – Sun, from 1pm
Distillery Tour, Spirit Tasting and Sales