Waubs Harbour
A family's vision of a maritime whisky, connected to aboriginal heritage, located on the Tasmanian ocean.
"If you could make whisky your way, using the best equipment in the perfect location, how would you do it?"
This was the question Tim Polmear (co-founder) posed to his brother Rob Polmear (ex-Lark Distillery Head of Production & Overeem Whisky Head Distiller) around the fire, whisky in hand, in early 2017.
That very night sparked the vision for what Tim, Rob and Bec Polmear, have now brought to life as Waubs Harbour Whisky.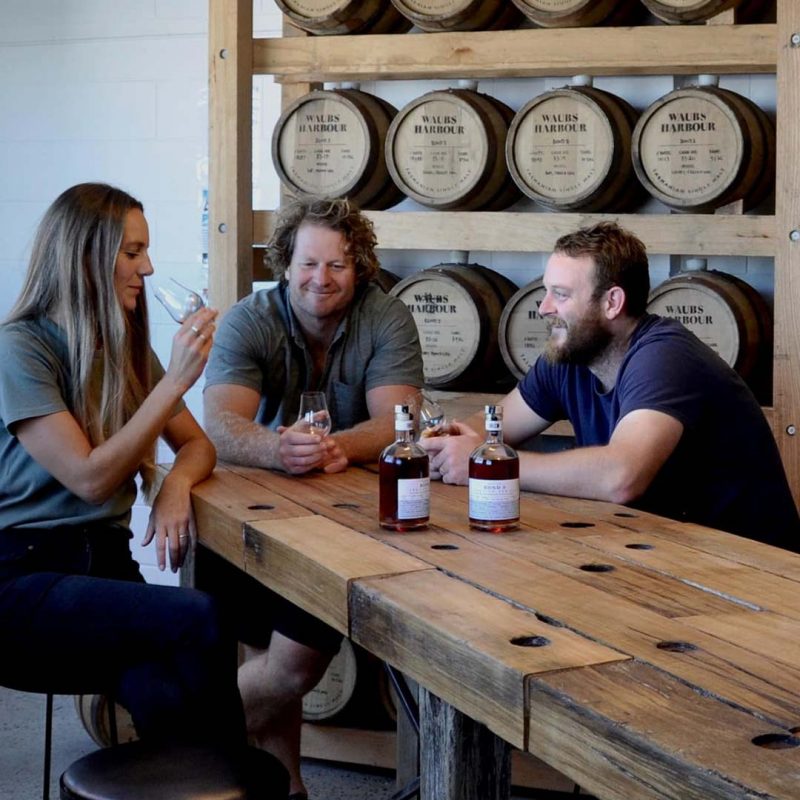 From that defining night around the fire, the vision became clear. Waubs Harbour Tasmanian heritage, a deep personal connection with the ocean, a natural resourcefulness and experience with crafting single malt whisky collided. Waubs Harbour knew what they were meant to create.
"A truly maritime Tasmanian single malt whisky that not only embraces but encourages the influence of our wild, coastal provenance, made meticulously and with intention to be rich, oily and distinctively our own."
They set out to find a location that could bring their vision to life. An old oyster hatchery, right on the ocean's edge on the east coast of Tasmania couldn't be any closer to the provenance they were after and immediately felt like home. Over the last few years, they've painstakingly converted the hatchery into their world class production facility.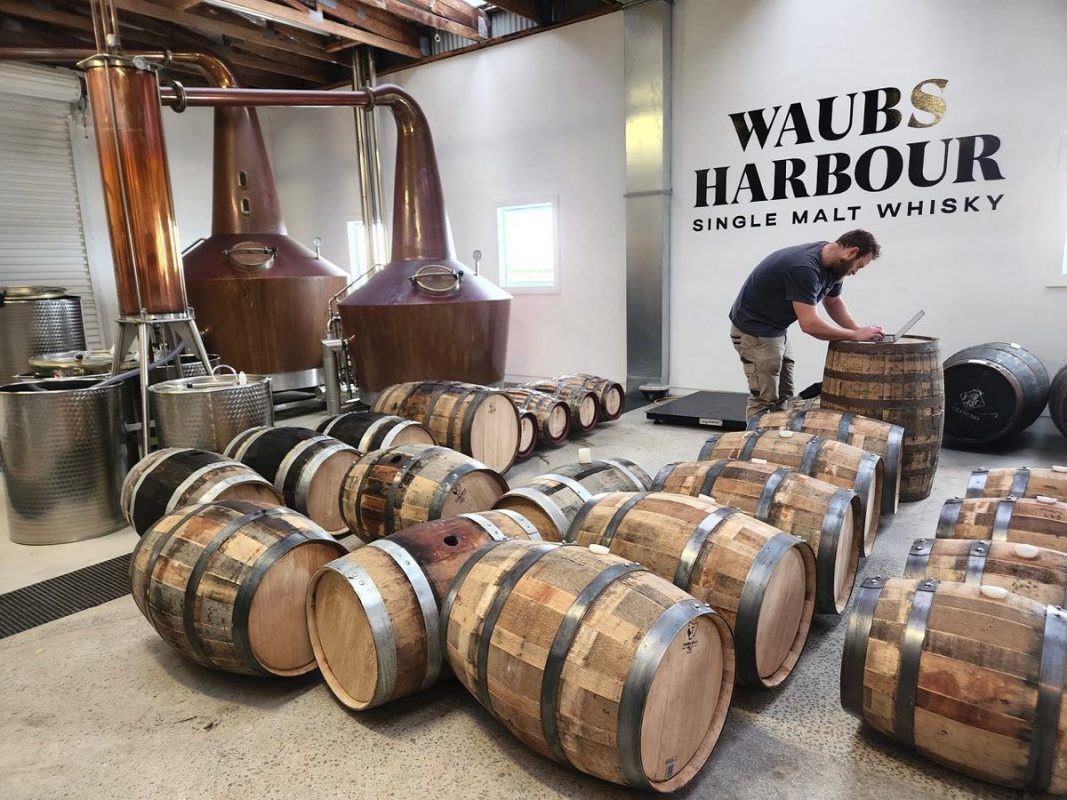 Tours & Tastings
Waubs Harbour salt battered distillery, once an old oyster hatchery, sits on the edge of the ocean in the old fishing town of Bicheno, on the east coast of Tasmania. The Waubs Harbour team have lovingly restored the building into a world class production facility making one thing: maritime Tasmanian single malt whisky.
They're extremely passionate about the whisky they're making and if you are too, they welcome you to tour their distillery, learn more about their methodology and have a taste of the good stuff.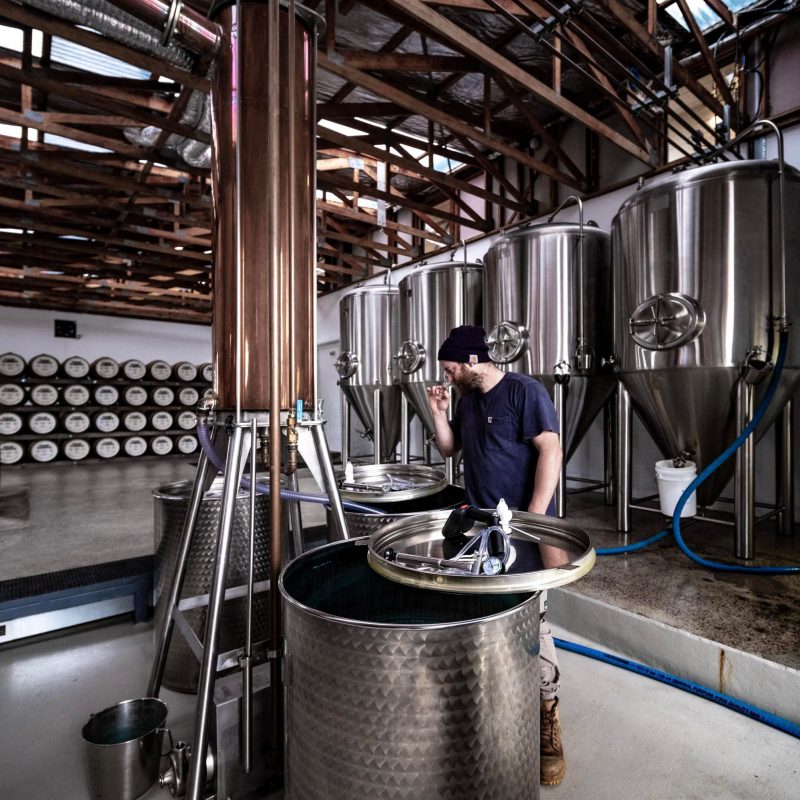 Heritage
Aboriginal and Torres Strait Islander readers are advised this page contains images and names of deceased people.
Waubs Harbour, the former name of the old fishing town of Bicheno, was named after a Tasmanian Aboriginal woman, Wauba Debar. Growing up and around Bicheno and with Aboriginal heritage ourselves, we'd always connected with Wauba's story and are proud to carry on the Waubs Harbour name.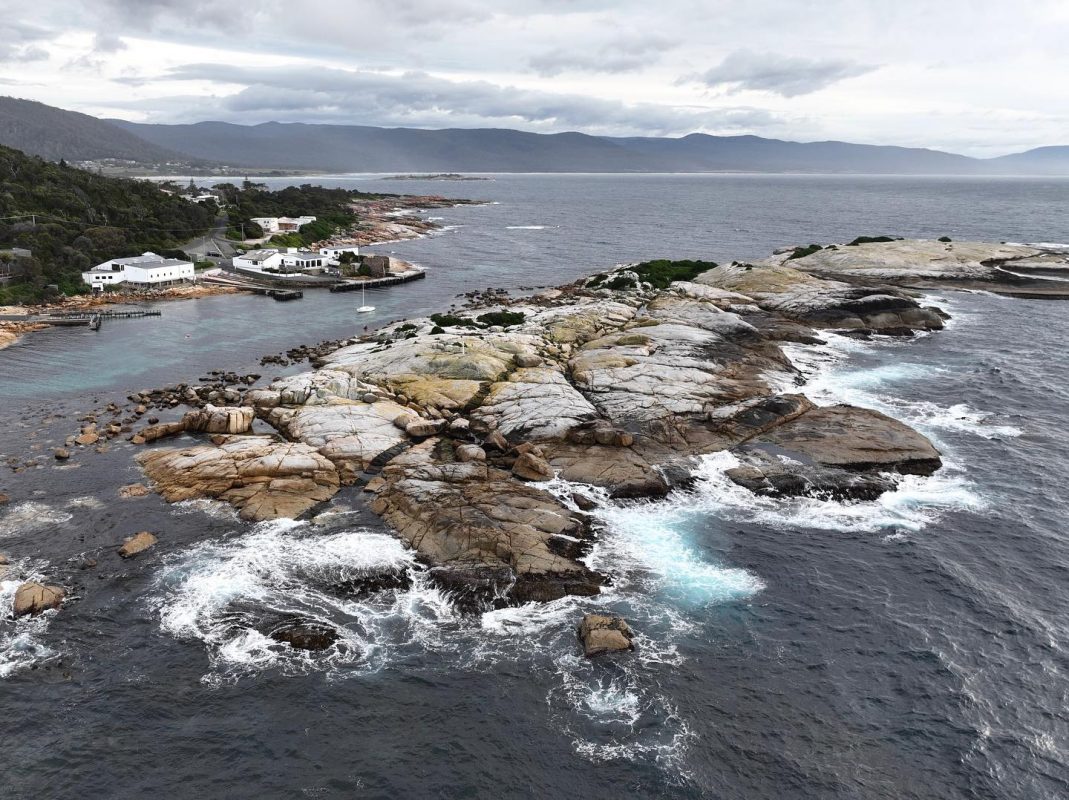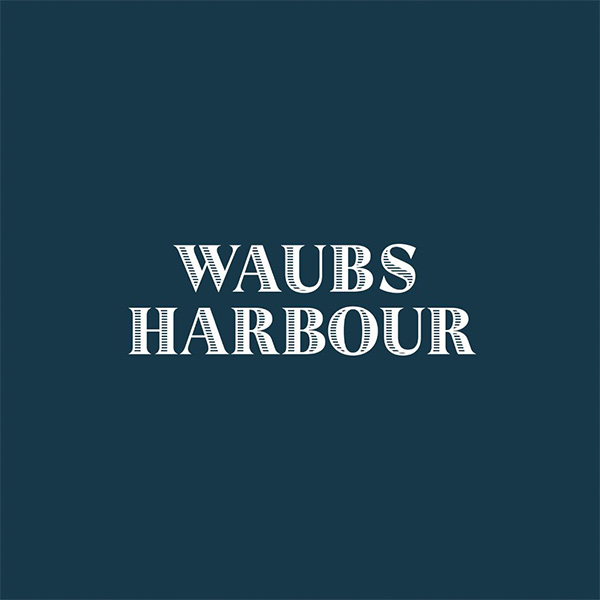 42 Waubs Esplanade, Bicheno, TAS, Australia, Tasmania
Tour & Tours and tastings by booking only.
12pm & 2:30pm, Mon to Fri
(approx 60mins)
A full tour of the distillery production and bond stores & 3 whisky tastings in our ocean view tasting room, $70.
Guided Tasting:
4:30pm , Mon to Fri
(approx 30mins)
A guided tasting through 3 of our recently released whiskies in our ocean view tasting room, $40.