Welcome to the 2021 TWW Spirit Showcase
Work your way through and enjoy, responsibly, the amazing Tasmanian whisky and spirits on offer today.
Please reach out to security or volunteers if there are any issues or you need assistance.
Floorplan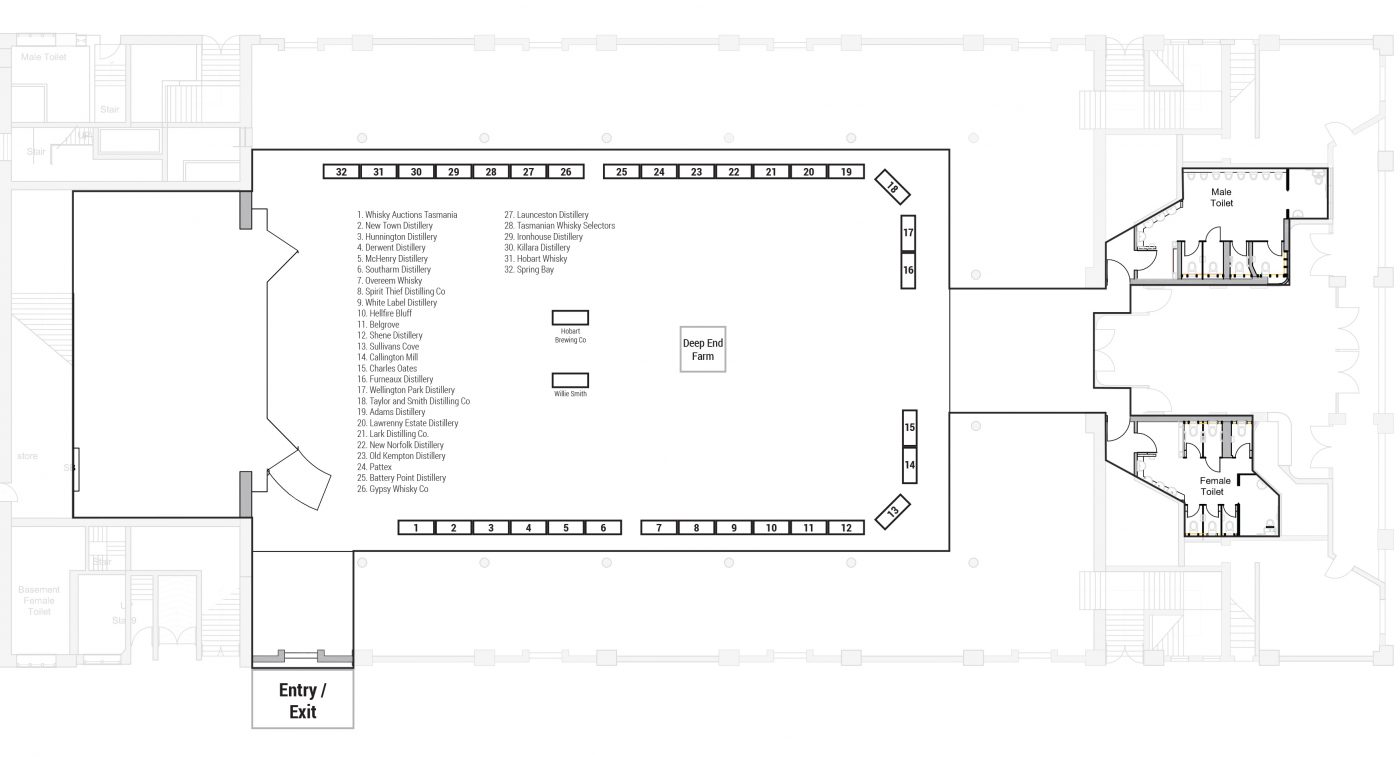 Exhibitor Links
New Town Distillery
Wellington Park Distillery
Contact
General enquiries, questions, or feedback please use the contact form here.
For emergencies, please notify security or staff immediately.