You can usually find Tyler hiding away in the garage, tinkering, building or planning something. This is the way he's always been. His early days on his family's semi-rural property outside of Hobart developed and crafted a strong passion for working with his hands—there wasn't a lot to do out in the sticks as a young boy!
Continuing to develop his interest in building and creating, Tyler went on to begin a dual trade apprenticeship in electrical and instrumentation. Working in locations all across the country gave Tyler the means to start collecting Australian whisky. This eventually led on to broadening his collection and acquiring spirits from all over the world. From here, the dream of beginning his own distillery started to grow.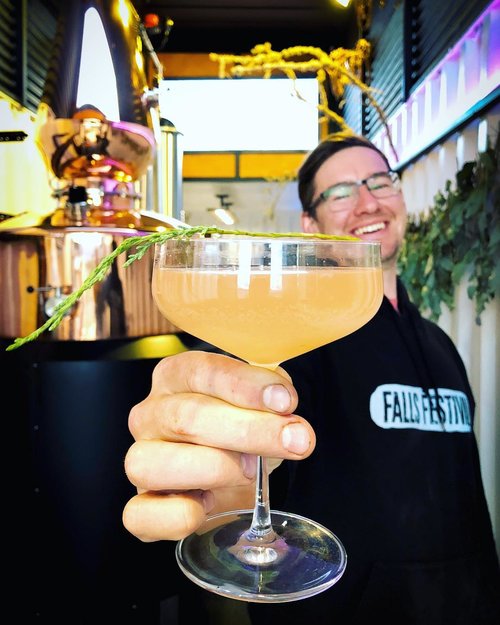 His interest in the latest innovations around recycling cargo containers was a major factor in the initial distillery's unique design, a compact and sustainable model that proved its worth in the early years. The still itself was built with another of his passions in mind—that of process automation, which for 7K means the integrated use of technology to automate certain features of the distilling process.
Now, still overly passionate about using his hands to build and create, Tyler is always making modifications, add-ons and new systems to build upon the new, bigger distillery's advanced system.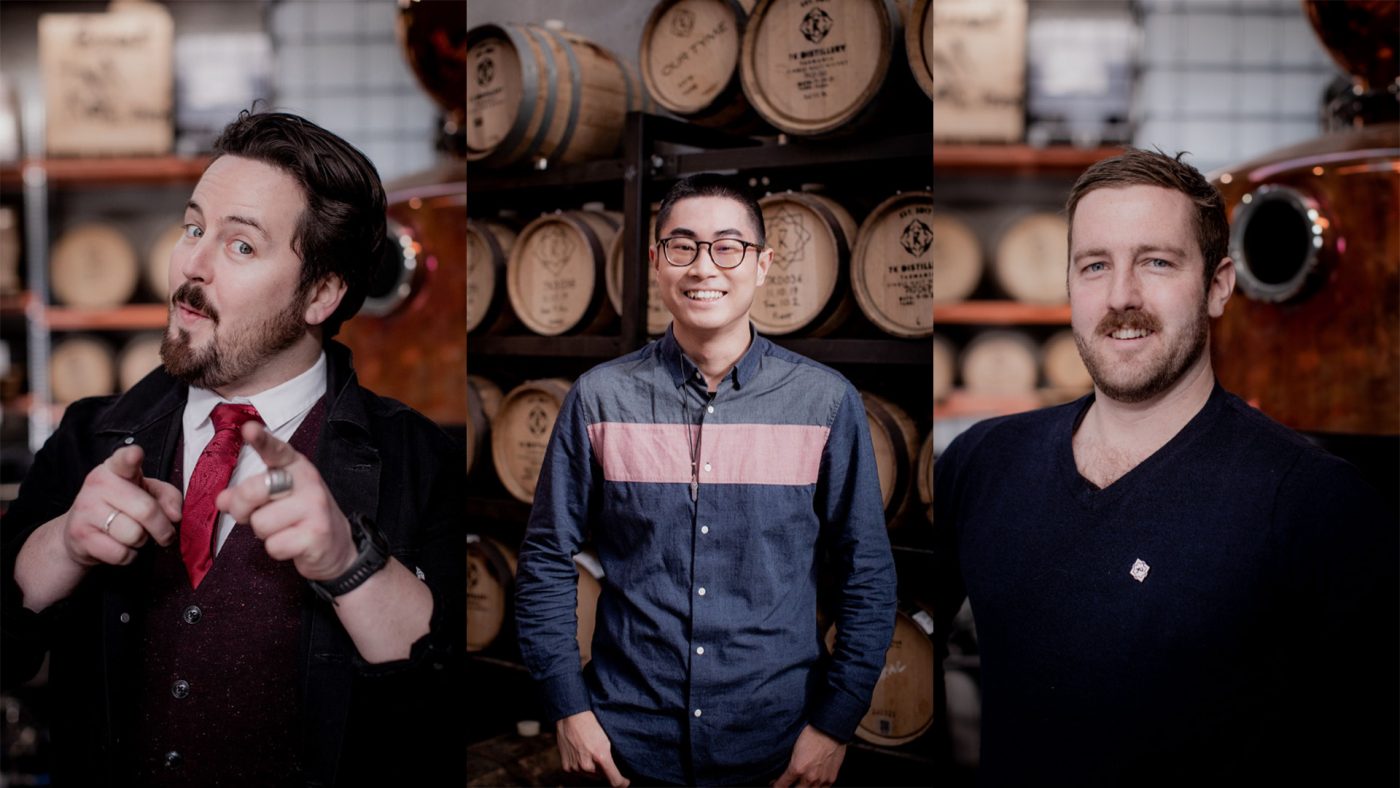 Why 7K?
7K is so named because all Tasmanian postcodes are 7000 numbers, hence, 7K. We are proudly Tasmanian and try to source as many of our ingredients and materials locally where possible.
All our production is managed onsite by our small but passionate team of people (and dogs):
– Distillery Manager and Head of the Good Girl Department, Queenie
– Sales Manager and Chief of Mischief, Alexander Chaplin
– Company Accountant and Master of Coin, Alex Yang
– Production Manager and Duke of Distillation, Tom Rofe
– Bottlers and Market Masters, Christian Barnes and Eve Bone
– Head of the newly created Good Boy Department, Boss
We offer tours of the distillery and tastings Monday – Friday, bookable on our website.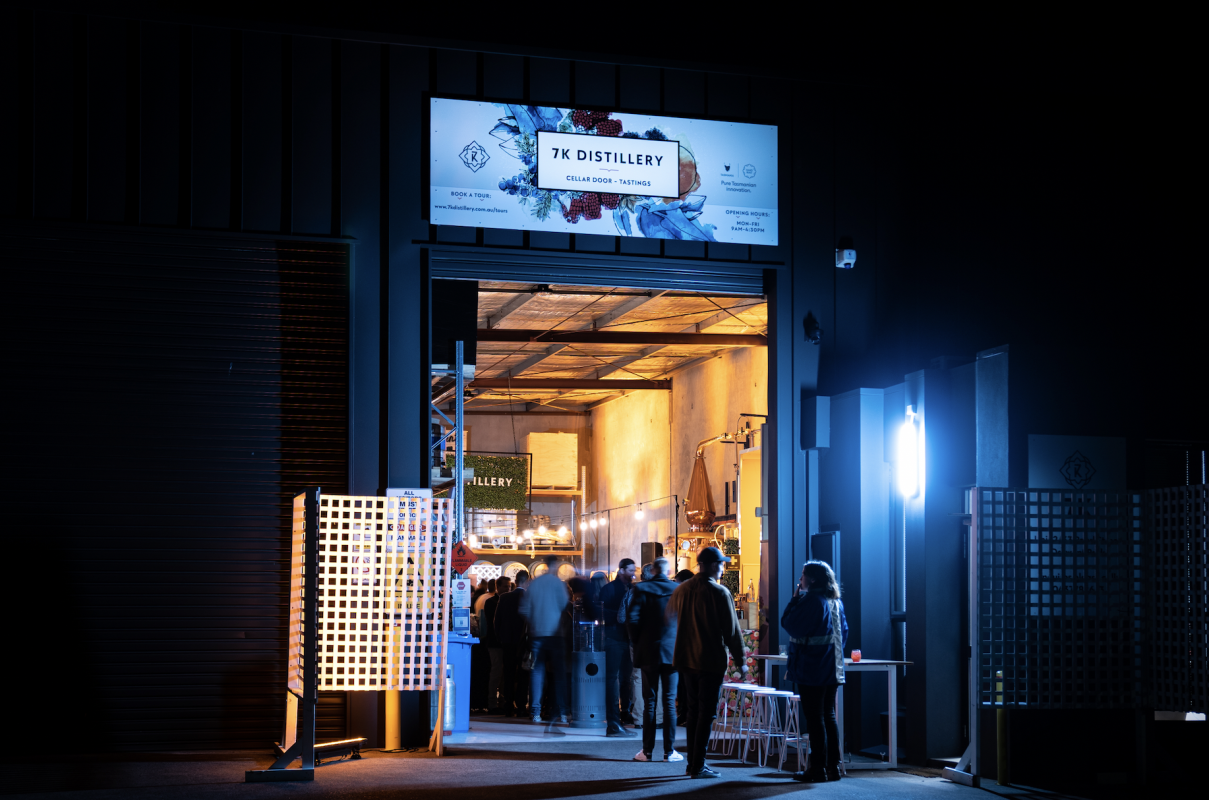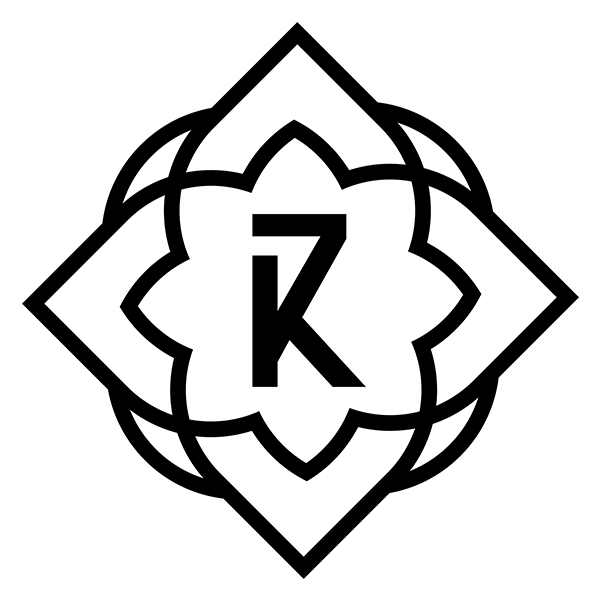 Unit 2, 33 Pearl Street
Derwent Park, Tasmania, 7009
OPENING HOURS
Mon – Fri
Open 9am – 4pm