Adams Distillery
The beginning
In 2013, Adam Pinkard and his dad, Iain, took a holiday to Scotland. In the storied, whisky utopia of Speyside, they notched up some serious father-son bonding time in the distilleries and whisky bars of the region. It was a good holiday. Adam came home with some fine Scottish single malt for the whisky cabinet, and a persistent thought in his head. 'I could do that.'
So Adam started researching. To his delight, he discovered that whisky has only three ingredients – malted barley, yeast and water – which made Adam think that he might have just found himself a nice, easy hobby. So he kept reading, spent too much time on YouTube, and pestered anyone who'd talk to him about whisky making.
Then in 2014, Sullivan's Cove won the World's Best Single Malt at the prestigious World Whisky Awards, and Adam had an epiphany. It was time to get serious.
Early in 2014, Adam's roommate, Adam Hill (there are a lot of Adams in this story, so prepare yourself…) put him in touch with Mathew Cooper at Fanny's Bay Distillery in northern Tasmania. During their first phone call, Mathew invited Adam (Pinkard, not Hill) to the distillery, and Adam left that same minute, picking his dad up on the way. That day, over drams of New Make spirit from Fanny's Bay, Mathew became Adams Distillery's fist mentor, and Adam began learning the art of whisky making.
There would be many more trips Fanny's Bay, with much ear-chewing from Adam. After a while, Mathew and Adam decided the time was right to start planning Adams Distillery. But they were going to need a builder.
Read The Full Story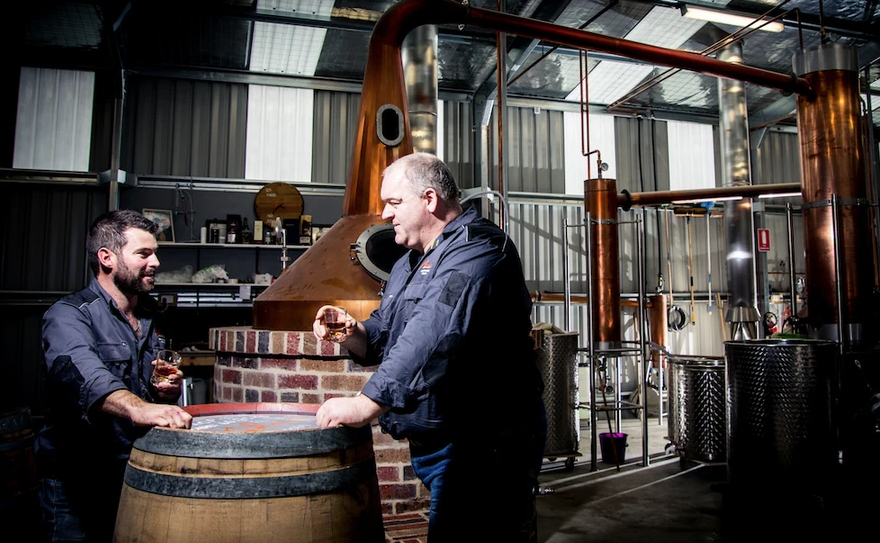 The Founders
ADAM PINKARD
Adam started his professional life in call centres before buying a Gloria Jean's Franchise. After selling that business, Adam became a Paramedic in 2010. Adam has always enjoyed challenging himself; he has represented Australia in Powerlifting, Went to college in the USA and played American Football.
During a holiday to Scotland with his father, it was here Adam found a new challenge and passion in the Whisky industry. After returning home, he made it his new goal to open a Tasmanian Whisky Distillery, shortly into the venture he realised he needed some help; Adam spoke to his friend Adam Saunders about some building ideas. Over the next 12 months, with regular catch ups and discussions, the Whisky Distillery Idea soon became a passion for Adam Saunders as well. Adam and Adam formed a partnership that led to being the best of mates.
ADAM SAUNDERS
A master builder, completing a lot of his apprenticeship at Boags Brewery giving Adam all the skills needed to set out and manage the building of a Distillery.
From nothing more than a green field, Adam has overseen the design, build and fit-out of every aspect of the distillery; constructing much of the distilleries buildings and visitors centre with Jesse and himself, while using local tradespeople where needed and Kolmark for the Still manufacture and installation, Adam has turned what was Adam Pinkard's idea into a reality. With a tendency to OCD, Adam runs a tight floor; nothing is left untidy at the end of a hard day's production. This attention to detail is evident it the quality of the spirits produced. Adam is married to Claire Saunders, with two daughters, Elle and Harper.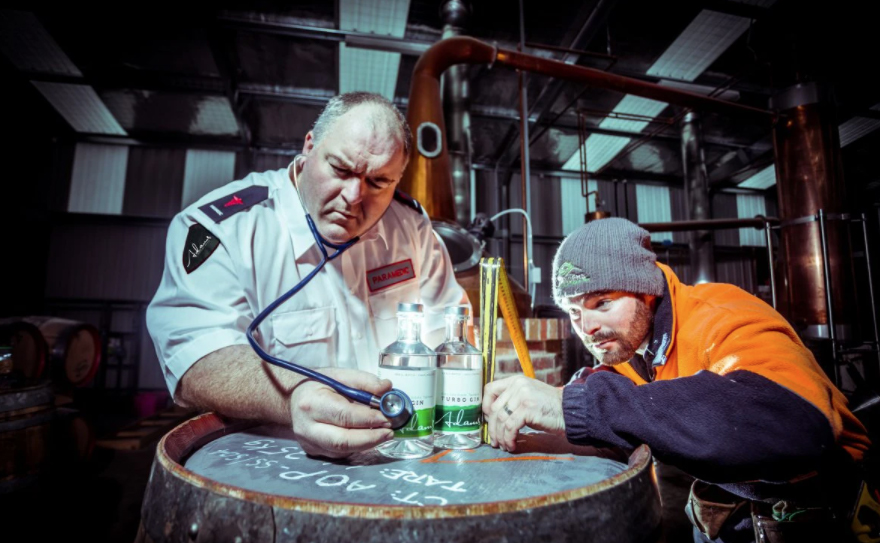 Awards
Adams Distillery dry gin won gold at the Berlin International Spirit Competition and Adams was named Australia Gin Distillery of the Year
Adam's Distillery took out a prestigious international whisky award Southern Hemisphere Whisky of the Year for its Tasmanian single malt whisky cask strength by Jim Murray's 2021 Whisky Bible. It also took out Australian Whisky of the Year.
Adam's Distillery began as the passion project of friends Adam Pinkard and Adam Saunders, and it had been a project invested with blood, sweat and tears.

Tours
Tours strictly by appointment only:
tours@adamsdistillery.com.au
Adams Distillery entrance is located at the southern end of Perth, enter Eskleigh Rd directly off the Southern roundabout the follow the Signs Glen Ireh Estate, 5 Eskleigh Road, Perth, Tasmania.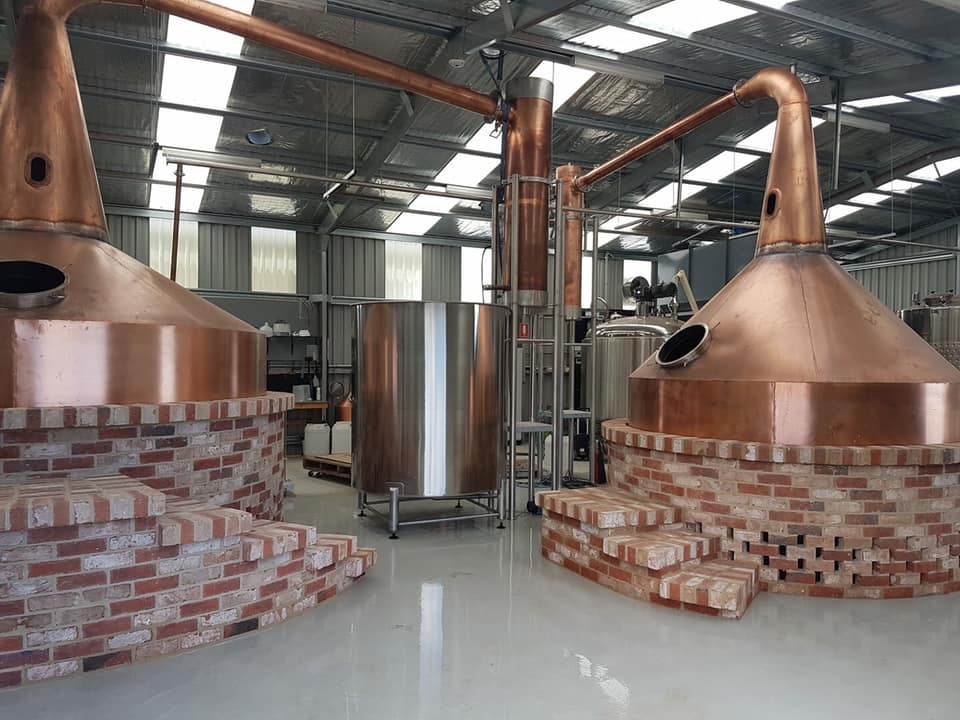 Adams Distillery Visitor Centre
Glen Ireh Estate,
5 Eskleigh Road, Perth, Tasmania.
Tours by appointment only.