Tasmanian Whisky Week 2021 Special Release
Introducing a Tasmanian Whisky Week 2021 release, the Launceston Distillery Muscat cask finish at 55% abv.
Created in partnership with their friends on the Tamar River, Holm Oak Vineyards. Each year Launceston Distillery receives an allocation of French Oak barrels that Holm Oak have used to age their muscat fortified wine. The barrels are then refilled at Launceston Distillery to mature their single malt whisky. This particular single malt was aged for 2 years in small apera casks, then finished in a Holm Oak muscat cask for another 14 months before going into bottle.
The muscat finish brings depth of character to the single malt whisky with layers of toffee, Turkish delight and ripe apricots developing on the nose. This is then followed by hints on muscat, dried fruits and spice on the palate.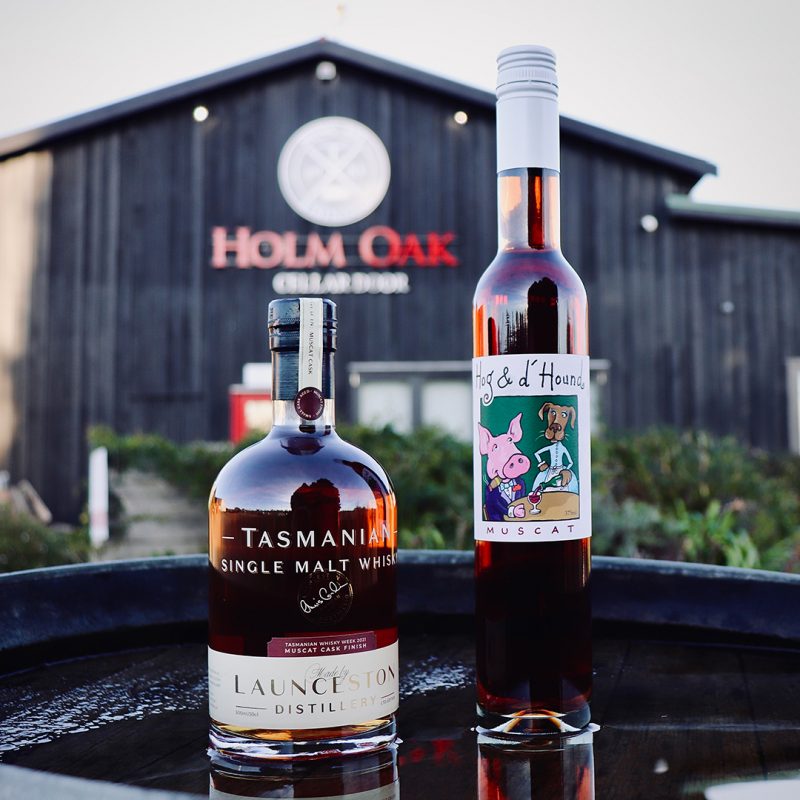 Launceston Distillery are extremely fortunate to secure these barrels from Holm Oak Vineyards, the only winery in Tasmania producing a muscat fortified wine. To celebrate this partnership, their Whisky Week release combines a bottle of Launceston Distillery Muscat Cask Finish 55% with a bottle of Holm Oak 'Hog and d' Hound' Muscat 375ml.
This double pack will help you explore the life of the cask, the contents before the whisky went in, and then the flavour the cask has contributed to our whisky. A true exploration of Tasmanian product and know how.
Don't delay, there will only be 50 of these sets available for purchase, 25 online and 25 in person at the distillery (while stocks last).
This release is only available during Tasmanian Whisky Week 2021 starting August 9th.
$196 for the set excluding shipping.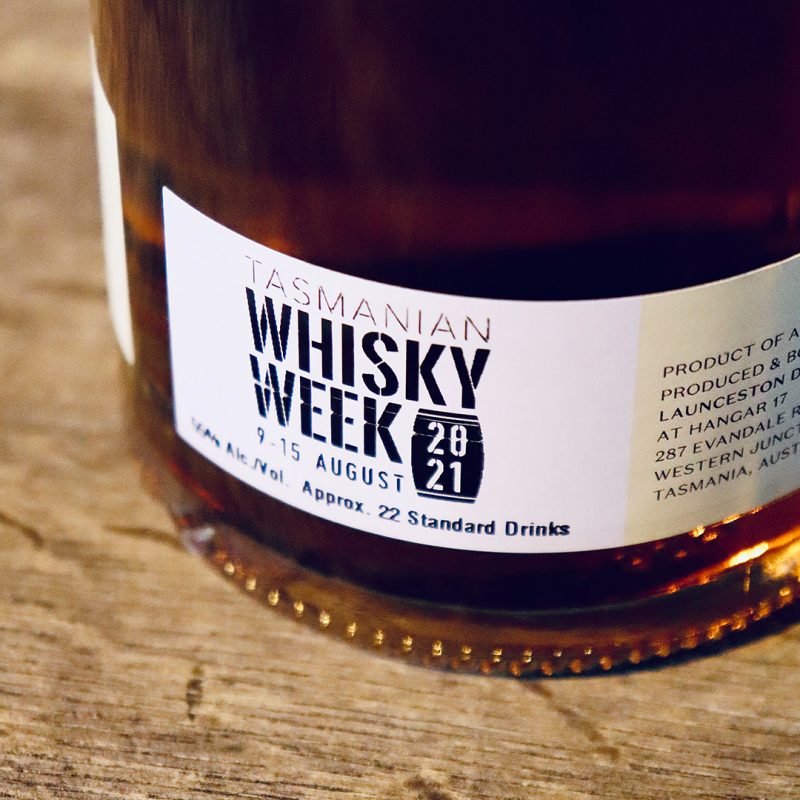 AVAILABLE DURING TASMANIAN WHISKY WEEK
Hangar 17
287 Evandale Road
Western Junction,
TAS, Australia 7212
Open
Mon-Fri 10am – 4pm