Shene Distillery Whisky Journey
Hear first-hand the process of making Tasmania's only triple distilled whisky. Whisky produced at Shene is proudly mashed, fermented, triple distilled and matured on the farm. Life at shene revolves around the quest to produce the finest single malt whisky and the spirit of Tasmania.
Book A Tour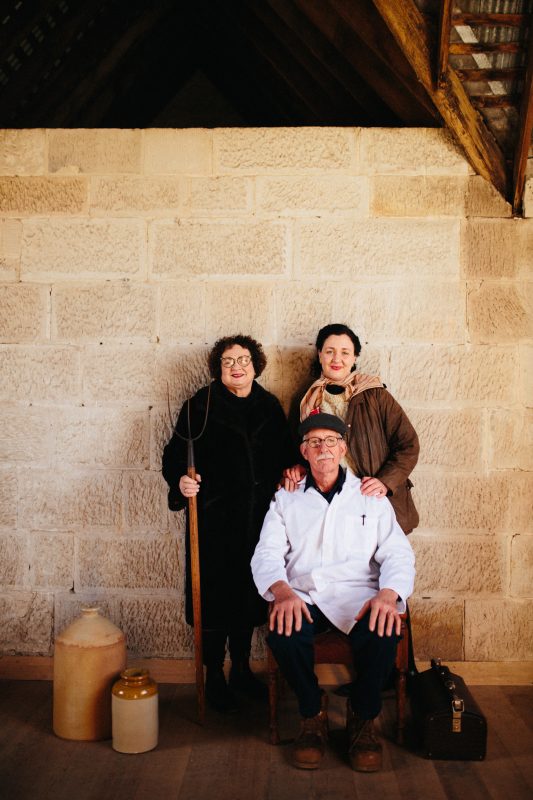 Shene Estate was once the ostentatious country residence of early colonialist Gamaliel Butler. Shene's rich history has direct links with King George III, Governor Lachlan Macquarie and World Heritage Sites.
Today it's a spirited place producing Tasmania's only triple distilled whisky. In many ways the story of Shene distillery is a simple story of a man and his dog. Meet Head Distiller David Kernke. David is an old soul at heart and his family nickname him Rudd after Steel Rudd's "On Our Selection". Where there's David, there's Gillie (a Gaelic term for an attendant) the West Highland terrier.
Read The Fully Story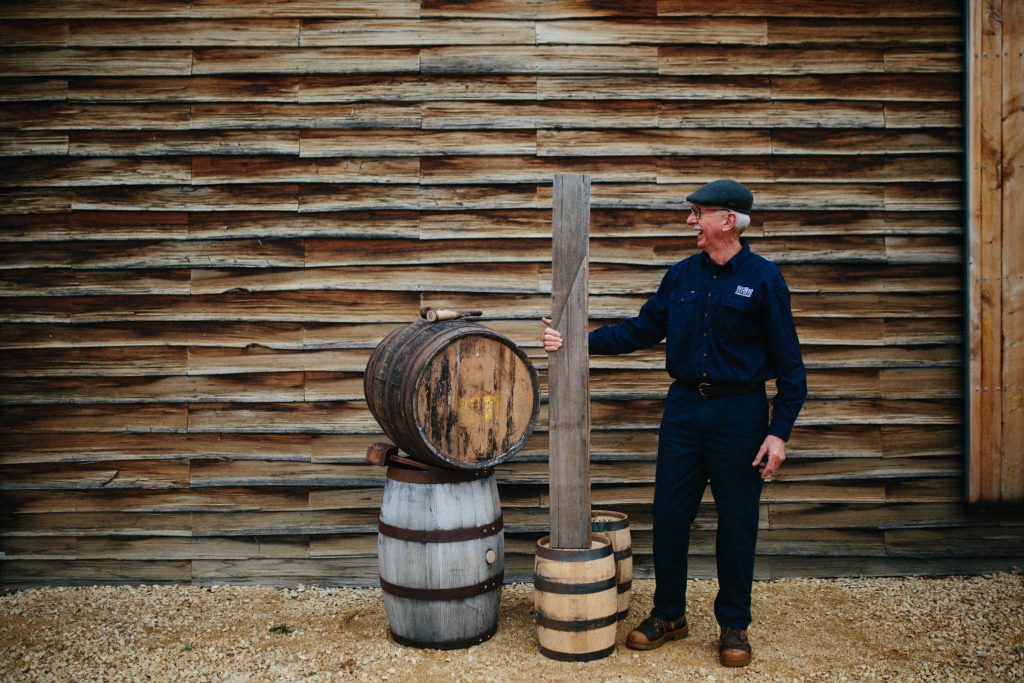 Shene Distillery
It's not your average Distillery. During the course of 2015 life on the farm changed forever: the dilapidated hayshed at Shene Estate was rebuilt to accommodate the Distillery. It's a spirited place. From a historical context, it was essential that the design and construction of the Distillery sat in harmony with the adjacent Gothic Revival stables and Shene's collection of convict-built structures.
The Distillery building has been hand crafted in a meticulous and passionate showcase of rare trades in the same manner as Shene Distilery whisky and Poltergeist Gin is created.
Timbers from the hills of Shene were sourced and harvested by hand and used in the frame of the building. Hand split timbers where then sourced from within Tasmanian and the Distillery cladded, just as the original hay shed was, complementing building methods of early 19 century Australia. The building is a showcase of rare trades that still survive today and was completed in late 2015.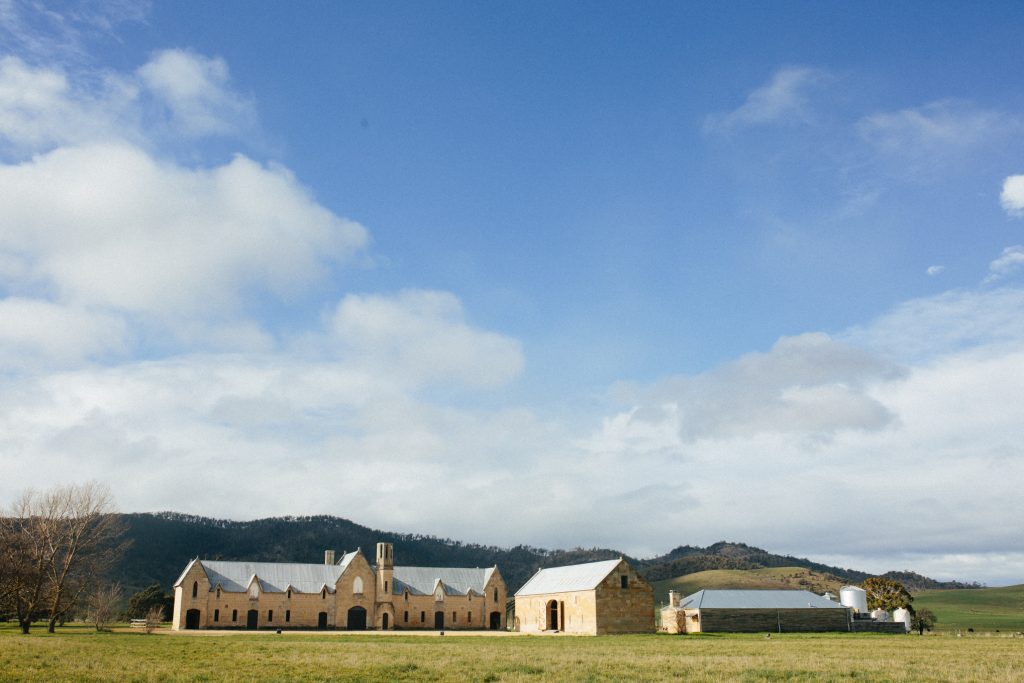 Shene Estate Distillery's products reflect the melding of the old and new. They create spirits which are infused with exciting flavours capturing the spirit of Tasmania and preserving the essence of traditional distillation practices.
Shene stills are crafted by Tasmania's own master still-maker Peter Bailly, and their techniques are those that have remained largely unchanged for centuries. Shene Distillery is home to one of Tasmania's largest copper pot stills producing their single malt Mackey Whisky.
At Shene they proudly create their own wash, daily mashing in 1,250 kilograms of Tasmanian grown and malted barley. The distillery has its own fermentation brew house and each week produces over 38,500 litres of wash. This ensure that whisky produced and distilled at Shene has its own unique flavour profile. It also means that the black Angus cattle that roam Shene's paddocks are very well fed with draff. Today Shene proudly produces Mackey double and triple distilled Single Malt Whisky and Poltergeist Gin.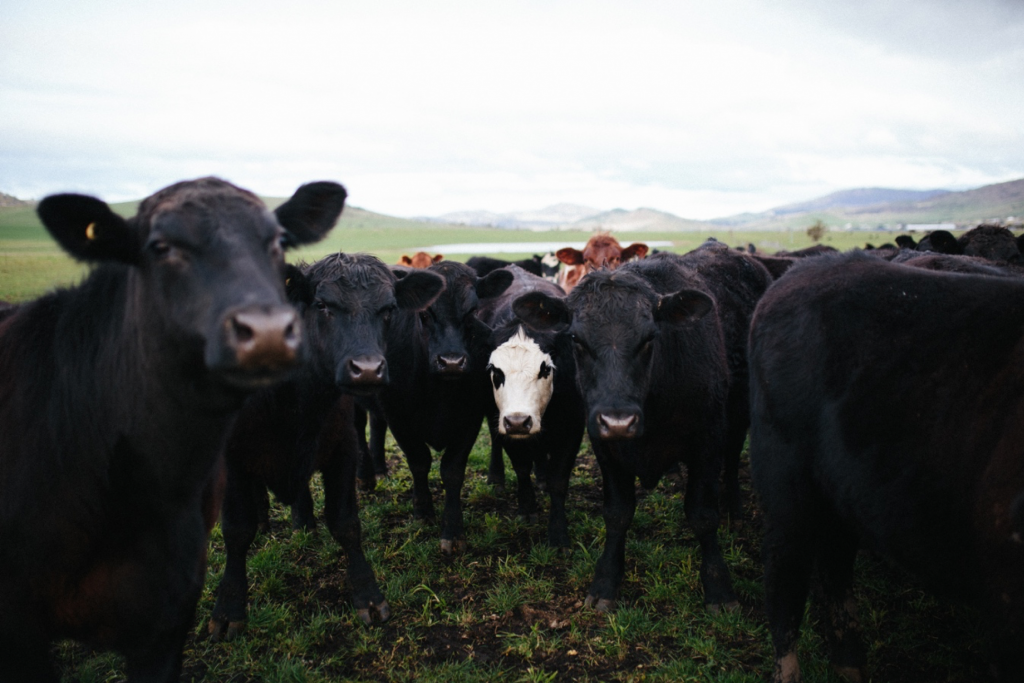 Head Distiller, David Kernke is supported by a passionate and hardworking team. These team members refer to themselves as "Team Shene" and bring knowledge, integrity and unbridled enthusiasm to the craft of distilling.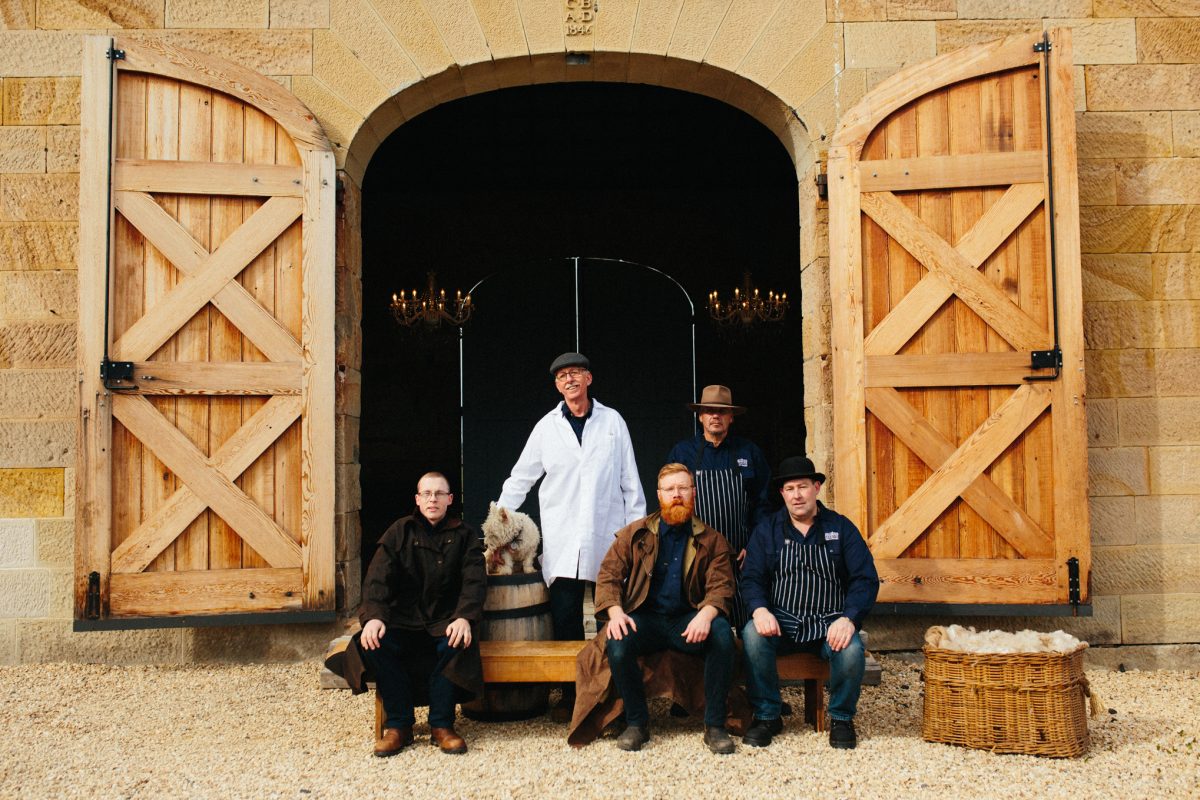 Shene Elements
These elements allow the art of alchemy to take place. Shene Distillery pride themselves on sourcing the very finest of their elements to create double and triple distilled single malt whisky and gin. The convict forged walls of Shene keep their spirits company and secure whilst they mature.

76 Shene Road Pontville,
TAS, Australia 7030
Open 11am – 4pm – 7 Days