White Label Distillery
White Label Distillery is a contract brewing and distilling company located in Huntingfield, Tasmania. They contract brew malt whisky wash and distil new make spirit for clients, whilst also offering the opportunity to hand-select premium casks for storage and maturation of their very own Single Malt Whisky brand.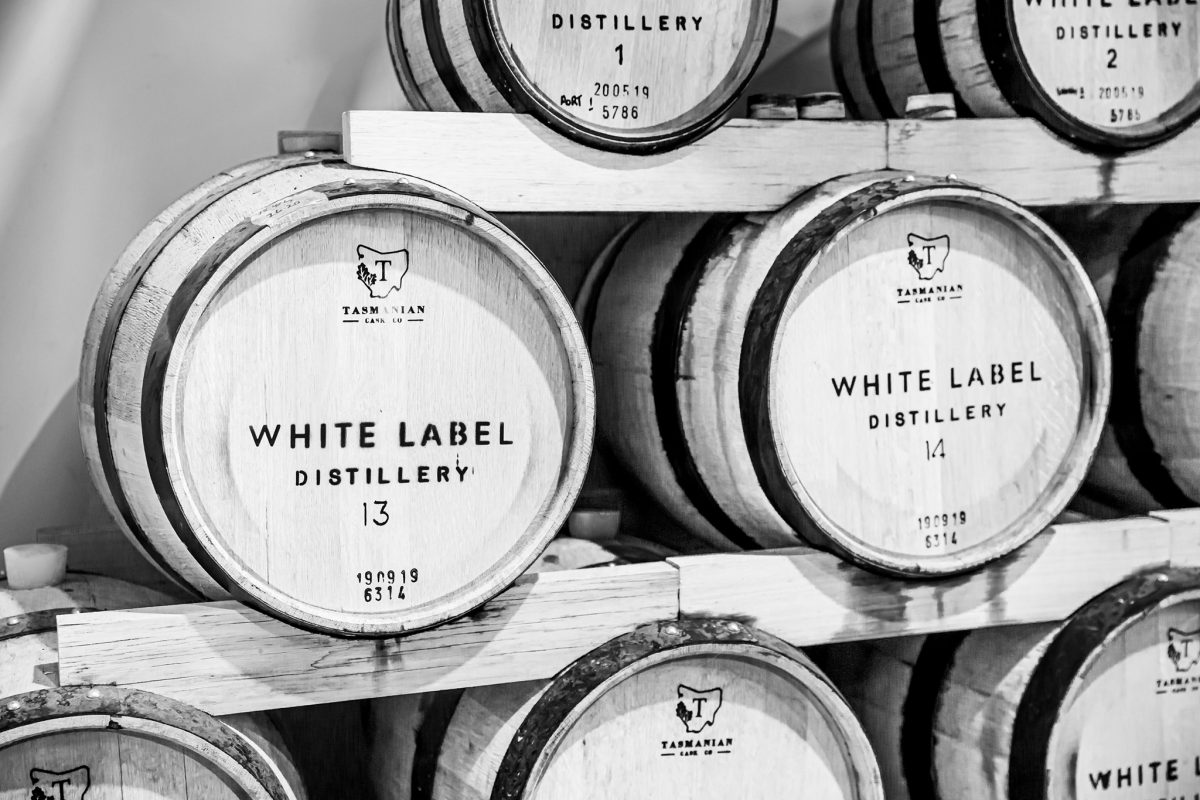 White Label's highly-experienced team will coach you through a range of opportunities to meet your specific requirements and bring your own whisky label to life.
Brewing
Contract brewing of malt whisky wash using the finest Tasmanian ingredients.
Distillation
Distillation of exceptionally high-quality new make spirit using Tasmanian-made all-copper pot stills.
Maturation
Spirit is matured in hand-selected fine oak casks from Australia's best cooperages.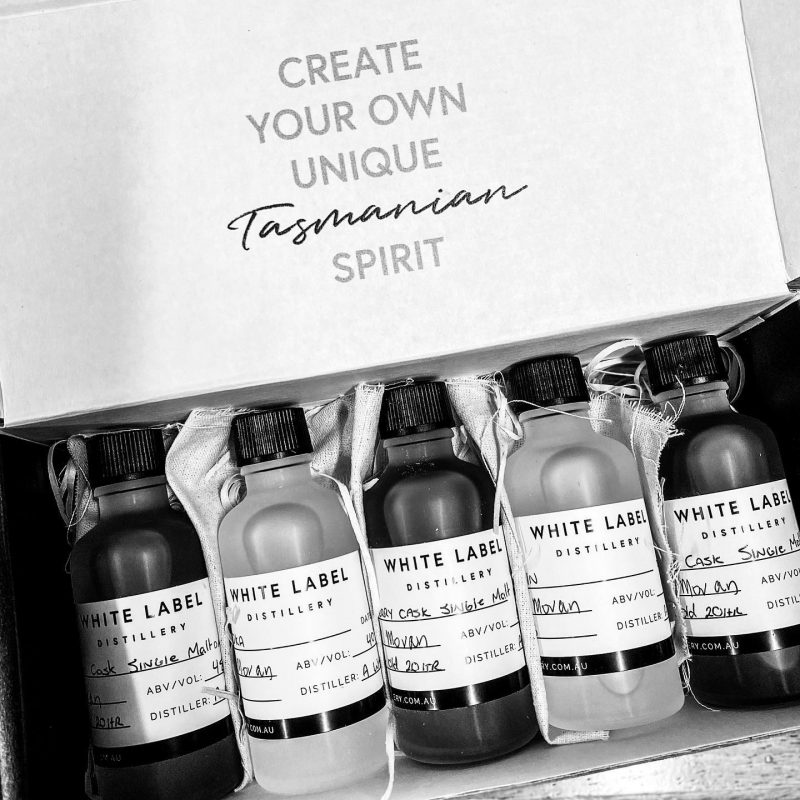 The Team
Anthony White
Head Distiller, Director & Shareholder
With over 6 years' experience in brewing and distilling in various highly-regarded Tasmanian distilleries, Anthony is an integral team member at White Label Distillery. He is calculated, careful, and is crafting an exceptional new make spirit.
Phil Gordon
Director & Shareholder
After graduating from the University of Tasmania with a Bachelor of Fine Arts and Education, Phil works as a sculptor and painter. He has owned various catering companies, working in many areas of hospitality for almost 40 years. Phil owned and operated an award-winning restaurant for nine years on the Sunshine Coast, before returning to Tasmania in 2012 to work in the whisky industry. After several years working in sales and marketing, Phil founded White Label Distillery alongside business partners John Goodyear and David Meredith.
John Goodyear & David Meredith
(Business Partners) Directors & Shareholders
Although born and bred in Tasmania, David Meredith currently resides and works in Hong Kong. John Goodyear was born, raised and educated in New South Wales. John currently resides and works in Vietnam, while managing various successful businesses in Tasmania with his business partner David Meredith.
David and John's passion and enthusiasm for the State has enabled them to own a number of iconic businesses in Tasmania. In 1988 they took over The Islington Hotel, turning it into a world-class 5-star operation. They also founded Tas'Mania Limited, a fresh Tasmanian food distribution company which currently exports Tasmanian produce weekly to Hong Kong, with plans to expand to mainland China. More recently they opened the Glass House restaurant and bar, and Brooke St Larder on Brooke St Pier, Hobart.
It is through these businesses that John and David continue to build the awareness of and showcase Tasmania's wonderful produce to the world. For John and David, White Label Distillery is a continuation of their journey with Tasmania, making use of its clean water, fresh air and unique terroir to create another masterpiece, another beautiful product – Tasmanian white spirit that is sure to resonate with the inner biorhythms of its imbibers.