Drifters End Distilling Company
Drifters End Distilling Company was founded by Chris and Sam – sisters, business partners, travel partners, and best friends. Chris and Sam have always taken every opportunity to travel to other countries and cities – looking for somewhere new, somewhere different.
That was, until they moved to Tasmania. For each of them, Australia is the fourth country that they've lived in – and it will be their final.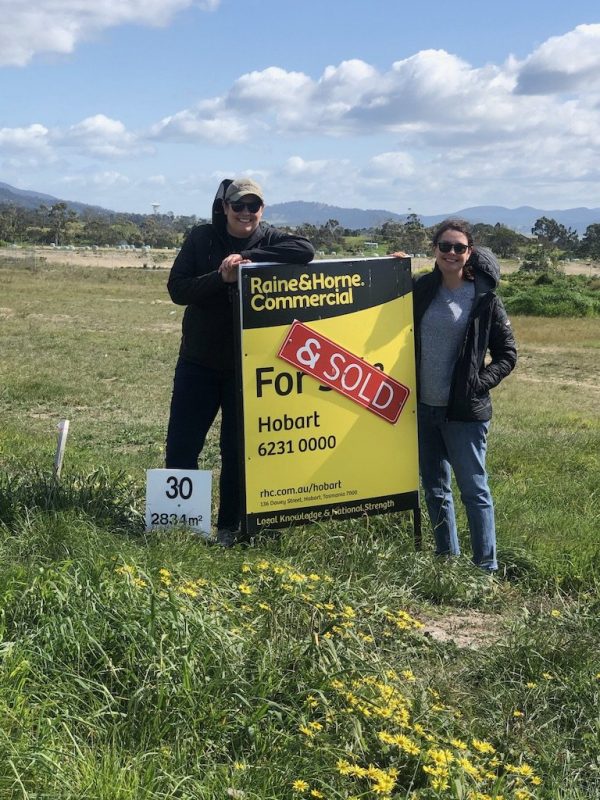 Meet Annie!
Drifers End 600L Copper Pot Still, manufactured in Tasmania.
Annie, the third member of their team (and probably the hardest working), was named after Sam and Chris's Mom, Anna, who has been an inspiration to them, providing continual encouragement to be strong, independent individuals and to always chase their dreams.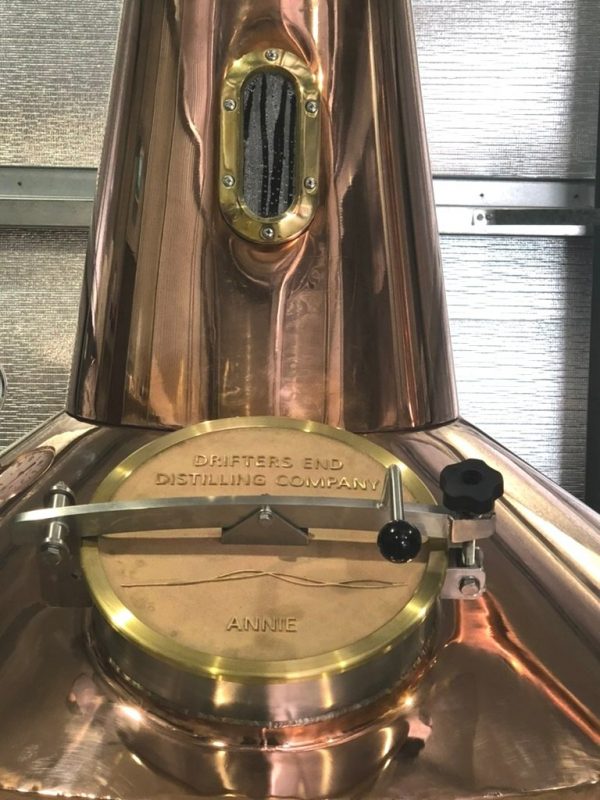 The Distillery
Drifters End Distilling Company was custom built to specifications and allows for future expansion. Their black sheds, grassy area and garden are a sharp contrast to the concrete buildings that surround them.
Producing their products in Tasmania allows Drifters End to leverage this great State in many ways. Pristinely clean air and unique and wild natural environment helps with creating some of the purest rain in the world, which is collected onsite for use in their product.
The diurnal climate also adds character to their aged products, allowing the barrels to absorb the environment and the alcohol to leach through the barrels at a different rate than in other climates.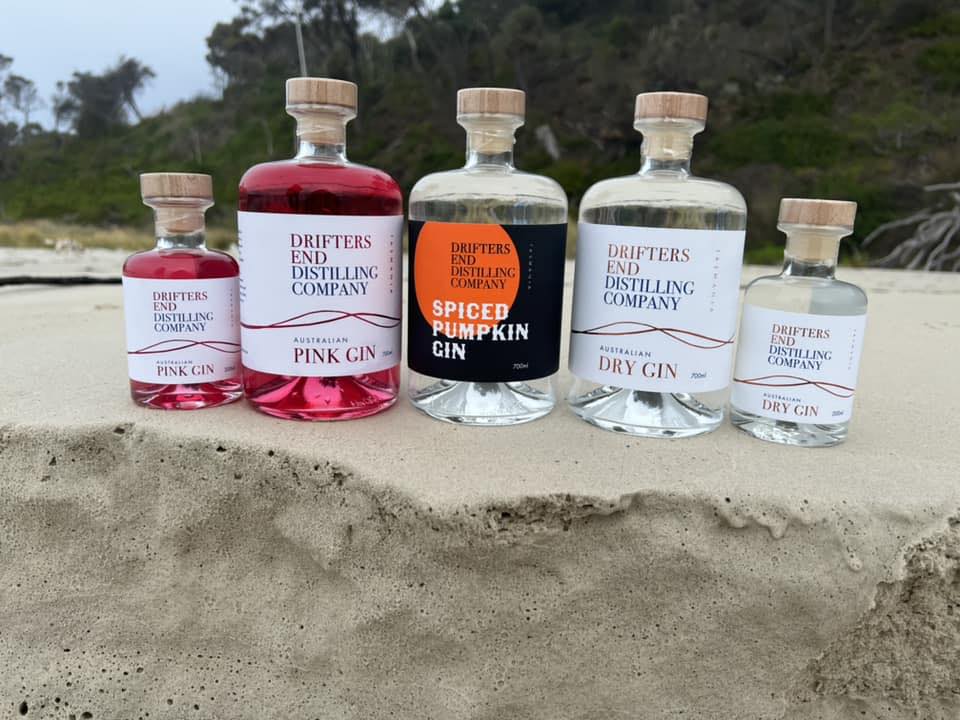 Drifters End Botanical Beds
Sam loves to garden and having the space to plant botanicals and other plants was important.
They are also creating the Drifters End Botanical Beds – a garden where you can roam and see the source of botanicals used in the making of some of their products.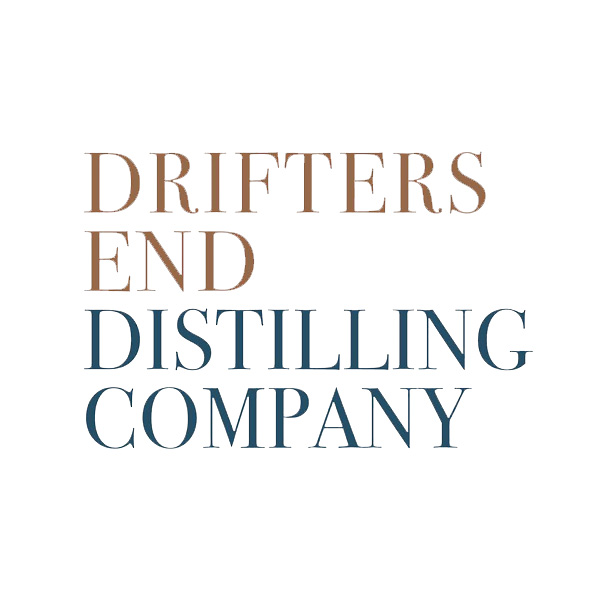 4 Cessna Way, Cambridge, Tasmania, 7170