South Arm Craft Distillery
FOR YOU… OUR HEART HANDS AND MIND
"Our vision is to design, craft and release unique small batch spirits; creative, authentic and innovative, recognising originality but bring diversity to type/style. Made and aged at our unique coastal site; this is our passion. Procuring quality ingredients and developing recipes for both traditional and contemporary products is the fun we both share. Small batch, high quality, made and aged."
Kent & Jean Moore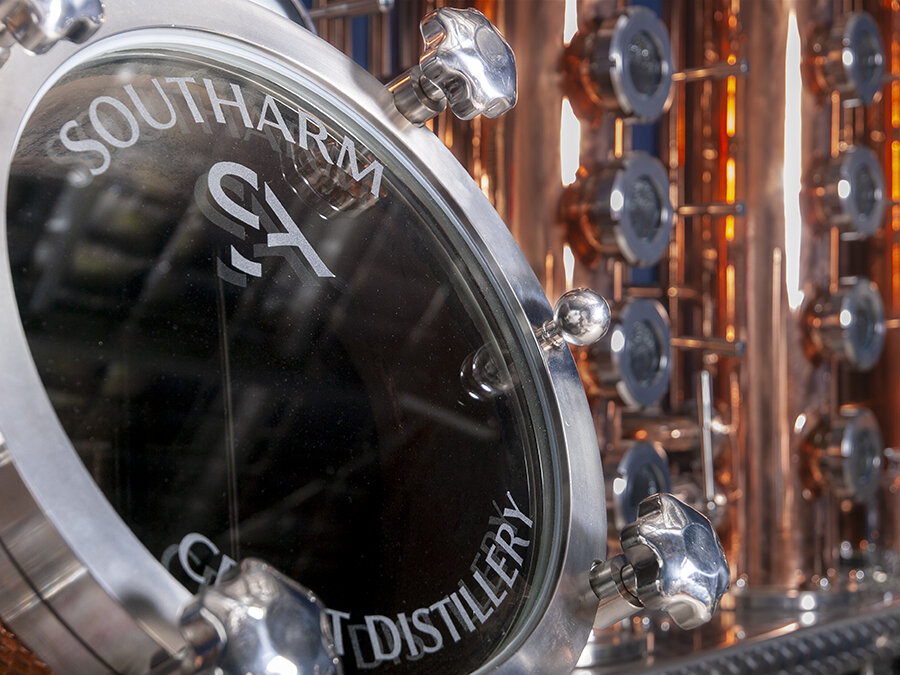 South Arm Distillery offer a range of Premium Tasmanian Spirits for sale Australia wide online and in person, locally, at the South Arm community market held the first Sunday of every month.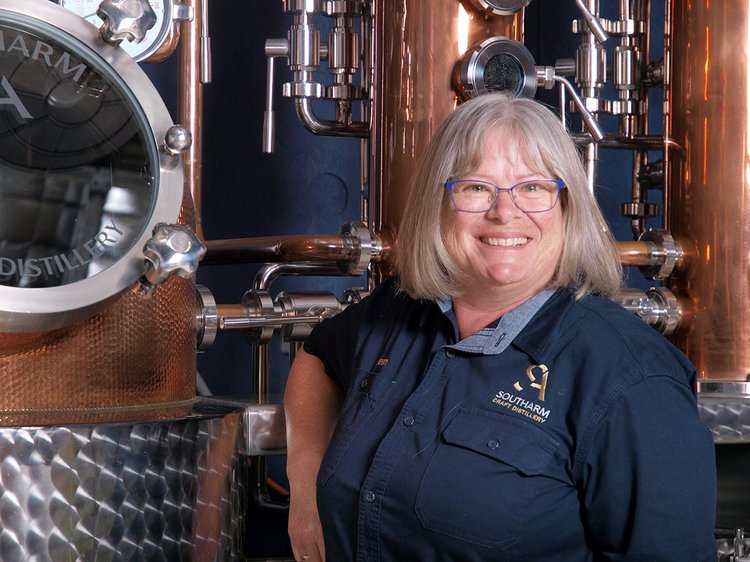 Jean Moore
Jean is every bit the creator and together with Kent has built a wonderful craft distillery. Jean creates some amazing crafts with distilling premium spirits just one on the list. A partner in every sense of the word and looking forward to creating some amazing craft spirits over the years to come. Jean enjoys the new challenges of building a business within our vibrant Tasmanian Craft Spirits industry.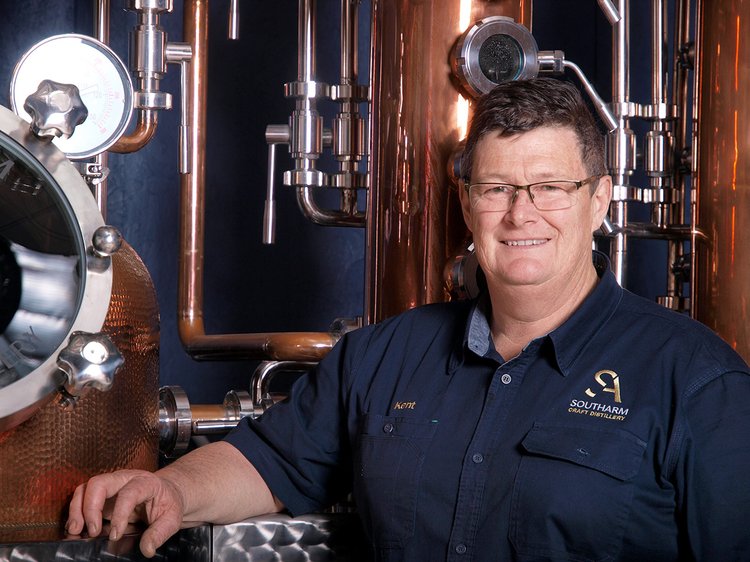 Kent Moore
Kent is every bit the DIY'er. From a rich experience of designing and making; being creative and solving problems go hand in hand. A lifetime exploring the wonders of good cuisine, distilling was surely the next logical step. After many years of brewing at home, the hobby becomes a passion. Enjoying wonderful support and encouragement from Jean they both have created a small craft distillery, designing and making a lot of the equipment. They are life long learners, educators and enjoy practising all they have pursued in their working life.
Rosie
Our beautiful English staffy keeps us in check. Brings on the call when needed in achieving the magic three words, 'work life balance'. she is our reason for the occasional early afternoon finish and the long walks on Halfmoon Bay beach, less than a minute away from the distillery door. She is a big part of our distillery life!